Does homeowners insurance cover basement flooding?
A standard homeowners insurance policy may cover water damage to your basement, depending on the source. For instance, if a burst pipe was the cause of the damage, your policy may pay to repair damage to your basement. However, if a flood causes damage to your basement, you likely won't be covered.
2 min to read
Your basement flooded. What will insurance cover?
Your homeowners insurance may cover damage to your basement, and damage to the personal property in your basement when:
A pipe bursts: Your insurance may pay to repair or replace the things that the flood water damaged in your basement, up to your coverage limit.
A plumbing appliance overflows: Sudden and unintentional leaks from a home appliance, like your washing machine or air conditioning unit, or accidental overflow of your bathtub, sink, or toilet may also be covered.
Is damage to your basement from groundwater covered?
Groundwater is naturally occurring water underground whose levels may increase after heavy rains or snow melts, which can be destructive to basements. However, your homeowners insurance policy won't cover damage from groundwater.
Will additional flood insurance protect my basement?
You may be able to purchase a separate flood insurance policy to protect your basement against water damage from outside flooding. Flood insurance may be essential if you live in an area with a high risk of flooding. Understand that not all flood insurance policies include below-ground-level spaces, so check with your insurer to see how you're protected.
Can having a sump pump in my basement influence insurance coverage?
A sump pump may help minimize the risk of water damage from occurring in your basement. Some homeowners insurance companies offer a separate endorsement for discharge or overflow from a sump pump, which may cover the repairs to your damaged basement. Learn more about homeowners insurance coverages.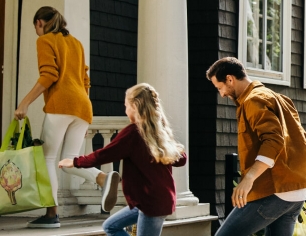 Quote homeowners insurance online or call for advice