Does car insurance cover engine repairs?
Typically, car insurance doesn't cover engine repairs unless they directly result from an accident or other peril covered by the insurance policy. If your vehicle is still relatively new or you bought an extended warranty, the manufacturer may pay for repairs in the case of engine failure or another mechanical breakdown. Some insurers may offer a coverage called "mechanical breakdown insurance" that provides coverage for mechanical failure in a similar way to a warranty.
4 min to read
When does car insurance cover engine repair?
If you have comprehensive coverage and collision coverage, you're generally covered for engine repairs if the engine is damaged in an accident or due to an event outside of your control, such as a tree limb falling on your vehicle. Uninsured/underinsured motorist property damage coverage may also pay for engine repairs if you're hit by someone with little or no insurance. If your engine suffers a mechanical failure or breaks down due to normal wear and tear, car insurance generally won't cover the cost to repair or replace it.
Some insurers may offer mechanical breakdown insurance (MBI) which may cover general mechanical failures, but it isn't as commonly available as comprehensive, collision, or uninsured motorist coverage.
Learn more about car insurance coverages.
Does "full coverage" car insurance cover a blown engine?
There's no such thing as "full coverage" car insurance as no insurance policy can account for everything that could happen to your car. Some people use the term "full coverage" to refer to a policy with comprehensive and collision coverage, plus any other coverages your state requires. If you have collision and comprehensive, then your vehicle may be covered if the engine is damaged in an accident or by an event outside of your control.
A blown engine that's the result of a mechanical failure or wear and tear won't be covered by comprehensive or collision coverage.
Can I make a claim on my car insurance for a blown engine after an accident?
If the engine was faulty before the accident, making a claim to repair the issue after the accident may constitute car insurance fraud. You should only file a claim for damage that was caused by the accident. Be transparent with your insurer about what happened to avoid any problems.
Making a claim for insurance to repair your engine
If you've been involved in an accident or your car has suffered damage from another peril covered by your policy and the engine is damaged, you can make an auto insurance claim by contacting your insurer as soon as possible. They'll walk you through the specific steps to make a claim, including speaking with a claims adjuster who'll collect information and verify the damage. You may need to provide documentation showing that the engine damage is the result of the accident or covered event and not negligence, inadequate maintenance, or mechanical failure.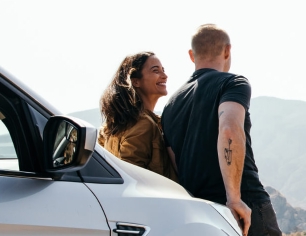 Quote car insurance online or give us a call