How does pet insurance hip dysplasia coverage work?
If your pet receives covered surgery or care due to hip dysplasia, your pet insurer will typically reimburse you or your vet for the covered amount. Note that your pet's hip dysplasia will need to be ruled out as a pre-existing condition before coverage for treatment can apply. If your pet's hip dysplasia is covered, any medical treatment from a licensed veterinarian (in the U.S. or Canada if you have Progressive Pet Insurance by Pets Best) is eligible for reimbursement, up to your plan's limit.
2 min to read
Does pet insurance cover hip dysplasia?
Comprehensive pet insurance can typically cover hip dysplasia treatment, unless the condition is deemed pre-existing. The BestBenefit plan from Progressive Pet Insurance by Pets Best covers treatment for injuries and illnesses, including hereditary and congenital conditions like hip dysplasia, as long as there were no signs of it before the waiting period ended.
Note that hip dysplasia coverage through cat insurance or dog insurance typically depends on if it was a pre-existing condition and which plan you have. And some insurers won't cover hip dysplasia surgery or treatment if your pet's breed has a genetic disposition for the condition — they consider it a pre-existing condition for certain breeds. Some insurers employ a longer waiting period specifically for common genetic issues like hip dysplasia.
What treatments are covered for hip dysplasia?
If your pet's hip dysplasia is covered, you can make a claim for any hip dysplasia treatment conducted by a licensed vet (in the U.S. or Canada, for Pets Best). Coverage can include hip dysplasia treatment like surgery and physical therapy up to your plan's limit. You may have also purchased extra coverage for chiropractic care and eligible prescriptions that you can use.
You typically can't use pet insurance to pay for holistic treatments or supplements, but some may be covered by a Pets Best plan if they're included in Pets Best's veterinary formulary.
Ready to get your pet covered?
Get a pet insurance quote online or call 1-877-298-0639 to speak with a representative about your options.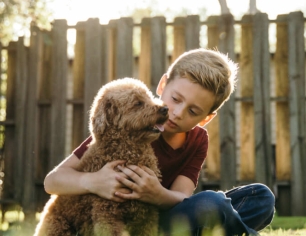 Get a quote for pet health insurance today