How does pet insurance work for surgeries?
Pet insurance plans may cover medically necessary surgeries, including emergency surgeries and some preventative procedures. Optional or elective surgeries are usually not covered, and some surgeries may be excluded if they're related to a pre-existing condition.
2 min to read

What kind of pet insurance covers surgery?
There are two main types of pet insurance, and they cover surgeries in different scenarios:
Accident-only pet insurance covers medical costs if your pet is injured due to an accident. For example, if your pet is hit by a car or eats something it's not supposed to, your accident-only pet insurance will help cover the cost of surgery.
Comprehensive accident and illness pet insurance plans cover accidents as well as diseases and chronic illnesses. For example, if your pet suffers from hip dysplasia and isn't genetically predisposed, then your comprehensive pet plan may cover corrective surgery.
Which surgeries are covered by pet insurance?
Medically necessary surgeries tend to be covered if they're required to save your pet's life, such as an obstruction in the intestines or a bladder stone. Accidental injuries that require surgery, such as a broken leg, are typically covered as well.
Which surgeries aren't covered?
Pet insurance typically won't cover surgeries for pre-existing conditions, as defined by your insurer. For pre-existing conditions, you may be able to set up a financing option with your veterinarian if you can't afford the cost of procedures out of pocket.
Many pet insurance policies also won't cover elective surgeries such as spaying and neutering, though they may be covered under some routine care or wellness plans. Because spaying and neutering are relatively common veterinary surgical procedures, they tend to be less expensive. Some preventative surgeries may also be excluded from coverage if they aren't deemed life-saving or medically necessary.
Example:Prophylactic procedures are common preventative pet surgeries that reduce the risk of complications from other disorders. In some high-risk dog breeds, for example, gastropexy surgery may be recommended to eliminate the risk of gastric dilatation. In many cases, prophylactic procedures won't be covered by pet insurance plans, even if a vet recommends them for your pet.
How does pet insurance cover surgery costs?
Pet insurance works on a reimbursement basis, which is different than human health insurance. Rather than paying the veterinarian directly, your pet insurance policy will reimburse you a specific percentage of your dog or cat's surgery costs based on your policy's reimbursement level and annual deductible.
Example:If a surgery costs $3,000 and your pet insurance reimburses you 80%, you'd pay the surgical costs, then file a claim with your insurance company. Once your claim is processed, you'd receive a $2,400 reimbursement if you've already met your annual deductible.
What are the most common pet surgeries?
As a pet owner, you may encounter one of these common pet surgeries:
How to get pet insurance
Online
Get a quote from Progressive Pet Insurance by Pets Best.
Call a rep
Call 1-877-298-0639 and speak with a representative from Progressive Pet Insurance by Pets Best.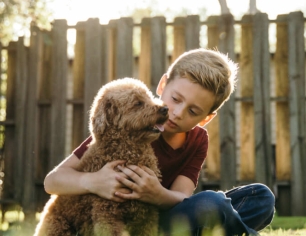 Get a quote for pet health insurance today