Does pet insurance cover routine or preventative care?
Most standard pet insurance policies don't cover routine care, but you can usually buy a separate pet wellness plan that covers annual exams, vaccinations, and other routine services. Some insurers may allow you to add coverage for pet wellness care to a standard policy as well.
3 min to read
What is a pet insurance wellness plan?
A pet insurance wellness plan covers routine pet care, such as teeth cleanings and checkups, rather than accidents or illnesses your pet suffers. Some pet insurers offer pet wellness as an optional coverage they can add to their standard pet insurance policy, while others may offer it as a standalone plan.
Pet wellness plans vs. pet insurance
A standard pet insurance policy usually covers accidental injuries and illnesses your pet suffers, sometimes referred to as a comprehensive plan. Some insurers may offer a more affordable alternative to a comprehensive plan that only covers accidental injuries. Neither comprehensive nor accident-only pet insurance plans cover routine or preventative care, in most cases.
On the other hand, a pet wellness plan covers your pet's routine care items and checkups. It's often purchased separately or attached to an existing pet insurance policy as an optional coverage.
What does a pet wellness plan cover?
Pet wellness plans help pay for routine health and preventative care that a standard pet insurance policy wouldn't cover, such as:
Checkups/routine exam fees

Flea treatment and prevention
There are typically different levels of pet wellness plans. A basic plan may only cover standard checkups while a higher tier plan may also cover dental care and preventative surgeries. Some pet wellness plans also include different limits on how much they'll reimburse you for various services throughout the year. For example, a basic wellness plan may reimburse you up to $40 for flea prevention each year, while a higher-tier wellness plan may reimburse up to $60.
What isn't covered?
While specific exclusions will vary from policy to policy, pet wellness plans generally won't cover the following:
Illness: If your pet suffers from a illness or disease, costs related to that condition won't be covered under a pet wellness plan.

Accidents: If your pet suffers an injury from an accident, costs related to that treatment are not covered with a pet wellness plan.

Pregnancy: Treatments related to a pet pregnancy typically aren't covered — except for the preventative procedure of spaying or neutering. Learn more about pet insurance and pet pregnancies.

Grooming: Baths, haircuts, and claw or nail trimming aren't covered as they're considered luxury services for your pet.
Are pet wellness plans worth it?
Pet wellness plans can help cover the costs of routine and preventative care. If your vet visits are on the more expensive side, or if your pet needs a lot of preventative care, then a pet wellness plan may make sense for you and your four-legged friend.
Pro tip:
To ensure the health of your pets, you should take them to the vet at least once per year — more often if they're prone to serious health problems. Older pets should be seen at least twice a year.
How to get pet insurance
Online
Get a pet insurance quote from Progressive Pet Insurance by Pets Best.
Call a rep
Call 1-877-298-0639 and speak with a representative from Progressive Pet Insurance by Pets Best.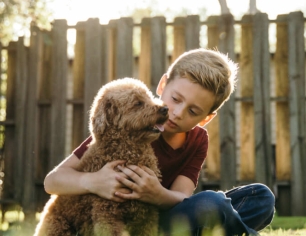 Get a quote for pet health insurance today