Does pet insurance cover vaccinations?
Yes, some pet insurance providers offer coverage for pet vaccination shots. It usually comes in the form of a routine care or pet wellness plan. Progressive Pet Insurance by Pets Best offers two wellness plans you can add to your injury-and-illness pet insurance policy. You'll pay an additional premium and can be reimbursed for certain preventative procedures, including vaccines.
3 min to read
Shots for treating an injury or illness

If your pet has a covered injury or illness that requires a shot, it may be covered under your accident-only or accident-and-illness pet insurance policy. To access coverage for the shot, you'll submit a claim for the shot along with your pet's other related treatment costs.

Vaccine shots

For vaccination coverage, you need a routine care or pet wellness plan in addition to your comprehensive pet insurance policy. Through Progressive, you'll specifically need an EssentialWellness or BestWellness plan added on to your BestBenefit policy. With these wellness plans, you'll qualify for a certain amount of reimbursement for vaccine shots or titers each year.
Learn about how pet insurance works.
How does pet health insurance cover vaccinations?
Pet health insurance typically covers vaccinations only through an add-on wellness plan that can reimburse you for certain preventative costs. When your pet gets a qualifying vaccine or titer, you can file a claim to get reimbursed up to the plan's limit. Wellness plans typically don't have a deductible.
Example:You pay your dog's $20 bordatella vaccine bill at the vet. Your pet wellness plan can reimburse you for $30 per year in vaccine costs, so you file a claim with your pet insurance and receive a $20 reimbursement check. If your pet gets other vaccines before your policy renews, you can get reimbursed up to the remaining $10. Your $30 vaccine reimbursement limit will start over each year that you renew.
With Progressive Pet Insurance by Pets Best, you can get reimbursed for vaccines through either the EssentialWellness plan or BestWellness plan, if you add one of them to your BestBenefit policy. You have access to these preventative plans regardless of your pet's age, even if they're a senior pet.
Review our guide to shopping for pet insurance.
Is pet vaccine coverage worth it?
If your pet will need vaccines plus other covered preventative care services within the span of a year, getting a wellness plan can be worth it. Their preventative care bills might add up quickly, making a wellness plan worth the cost.
Pets Best's wellness plans include reimbursement for:
Vaccines/titers
Rabies vaccine
Spaying/neutering or teeth cleaning (BestWellness only)
Flea/tick prevention
Heartworm prevention
Heartworm test or FELV screen
Deworming
Blood, fecal, or parasite exams
Urinalysis or ERD
Microchip
Wellness exams
Get pet insurance coverage for vaccinations
Get a pet insurance quote for your cat or dog online, or call 1-877-298-0639 and speak with a licensed representative about your pet health plan options.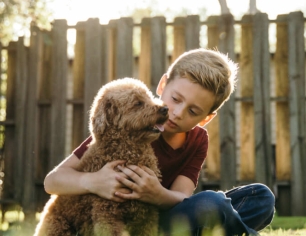 Get a quote for pet health insurance today