How to shop for pet insurance
When shopping for a pet insurance plan, you should consider what injuries, illnesses, or medical conditions your pet may be vulnerable to based on their breed or age. The type of plan and its overall cost are also important factors to consider so you can ensure it covers what your pet needs and also fits your budget.
3 min to read
What to look for when buying pet insurance
The best pet insurance policy for your dog or cat is the one that meets their needs and your budget. When shopping for a pet policy, you should consider the following factors:
Dog or cat breed
If your dog or cat's breed is susceptible to certain diseases or conditions, you should look for a plan that will cover them. German shepherds, for example, may suffer from hip dysplasia later in life. By researching which ailments your pet is likely to develop, you can proactively make sure the treatment they'll need is covered.
Plan type
There are generally two types of pet insurance coverage: pet wellness plans that pay for routine checkups and exams, and comprehensive plans that cover injuries and illnesses (excluding pre-existing conditions). Some pet insurers, including Progressive Pet Insurance by Pets Best, also offer accident-only plans that simply cover accidental injuries. Accident-only plans, wellness plans and routine care plans tend to be more affordable than comprehensive plans because they cover smaller categories of medical expenses. The best option for your pet will depend on your budget and your pet's medical needs.
Plan cost
With pet insurance, you pay a premium monthly or annually, and you must meet an out-of-pocket deductible before your insurer starts paying for a portion of your vet bills. Pet insurance policies also use a reimbursement system, which means you pay the vet bill out of pocket and then file a claim with your insurer to get reimbursed for a pre-determined percentage of the eligible items on the bill. In general, pet insurance plans with a high deductible and low reimbursement percentage have lower premiums than plans with a low deductible and high reimbursement percentage. The type of plan is also a big factor; comprehensive plans generally cost more than accident-only or wellness plans.
Learn more about factors that impact the cost of pet insurance.
Stage of your pet's life
You can purchase pet insurance at any point in your pet's life. However, it's often ideal to purchase a plan as soon as possible because pet insurance policies typically don't cover pre-existing conditions. Some companies may also refuse to insure an older pet due to the increased health risks associated with older dogs and cats.
Waiting periods
Most pet insurance plans have waiting periods — a predetermined amount of time after purchasing a policy during which you have limited or no coverage. Other plans may allow you to use coverage immediately. For example, Progressive Pet Insurance by Pets Best has a 3-day waiting period for accidents, a 14-day waiting period for illnesses, and no waiting period for routine care (if you add that coverage). Waiting periods are put in place to prevent someone from purchasing pet insurance when a medical issue happens and using it immediately.
How to purchase pet insurance
Online
Get a quote from Progressive Pet Insurance by Pets Best.
Call a rep
Call 1-877-298-0639 and speak with a representative from Progressive Pet Insurance by Pets Best.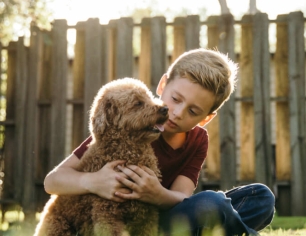 Get a quote for pet health insurance today