Can I buy pet insurance for multiple pets?
Some insurers will allow you to add multiple pets to one policy, though most may require you to buy separate policies for each pet instead. Note that many pet insurance companies will only provide coverage for cats and dogs, so you may be out of luck with other pets like birds, hamsters, snakes, and rabbits.
2 min to read
How does insurance for multiple pets work?
When you buy pet insurance for multiple pets, you will either have one policy for all your eligible pets or separate policies for each one. You may also have a separate annual deductible and reimbursement amount for each pet, even if they're on the same policy. Filing a claim works the same way with multiple pets as it does with one pet. You'll pay your pet's vet bill upfront and then submit a claim for reimbursement with the insurance company. You'll just need to indicate which pet the claim was submitted for.
Pro tip:
If you do have separate policies for each of your pets, you can typically manage all of them through your provider's mobile app or online portal.
Can I customize my policy for each pet?
Even if your pets are on a single policy, you still may be able to select different deductible and reimbursement amounts for each pet. Some insurers may also let you choose a different plan type for each pet. For example, you could buy an accident-only plan for one pet and a comprehensive plan that covers accidents and illnesses for another.
The rules will vary by insurer, so check with your provider for more information.
How much does insurance for multiple pets cost?
The cost of insurance for multiple pets will vary based on many factors, including:
Number of pets: The more pets you insure, the higher the cost may be.
Age: The older the pets are when coverage begins, the higher the cost.
Breed: Insurers know which breeds of dogs and cats are generally more vulnerable to illnesses and chronic conditions. That knowledge goes into policy pricing.
Location: The risk of injury and the cost of veterinary care vary depending on where you live.
Deductible: As with health insurance for people, a lower deductible means a higher policy premium and vice versa.
Reimbursement percentage: For many pet insurance policies, you'll be reimbursed for a portion of the remaining veterinary fees once you meet your deductible. Most pet insurance companies offer reimbursement options of 70%, 80%, and 90%. The higher the reimbursement percentage, the higher the cost for your pet insurance.
Learn more about the cost of pet insurance.
Can I get a discount for insuring multiple pets?
Most insurers will offer you a multi-pet discount if you have multiple pets on a pet insurance policy or multiple pets insured through them. Sometimes it's the same discount for every added pet, and sometimes it's higher with each additional pet. Ask your pet insurer how their multi-pet discounts work.
How to get insurance for multiple pets
Online
Get a pet insurance quote from Progressive Pet Insurance by Pets Best.
Call a rep
Call 1-877-298-0639 and speak with a representative from Progressive Pet Insurance by Pets Best.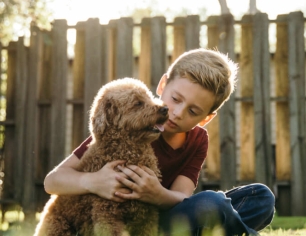 Get a quote for pet health insurance today