What is pet insurance, and how does it work?
Pet insurance can reimburse you for eligible veterinary expenses, particularly if your pet suffers an unexpected accident or illness. You can find coverage for your cat or dog from most pet insurers, but any other pets are considered exotic animals and require a specialized plan.
6 min to read
How does pet insurance work?
If your dog or cat is sick or injured, pet insurance can cover your eligible veterinary bills and certain medications, according to what's covered by your policy. With pet insurance, you can typically use any licensed vet, including specialty and emergency clinics. You'll submit your eligible expenses as a claim after your vet visit. For comprehensive plans that cover accidents and injuries, you'll likely need to meet a deductible before your coverage kicks in.
How do I get pet insurance?
You can quote pet insurance from a variety of insurance companies. To quote, you'll need to provide a few details about your pet, such as their name, pet type (dog or cat), age, breed, and gender. You'll also need to provide some basic information about yourself, including your name and address.
Pet insurers will also ask about any pre-existing conditions your pet has. These are medical conditions your pet has prior to your policy start date and won't be covered by the plan you purchase. Some insurers require a checkup and waiting period before your coverage begins. The length of the waiting period varies by state, insurer, and coverage type but may be a few weeks for illness coverage; for accident coverage, it's usually a few days.
What does pet insurance cover?
Before choosing a pet insurer and plan, make sure you know exactly how your dog or cat is covered. Insurers will have different coverages, but they typically fall into these categories and may exclude pre-existing conditions:
Accidents such as cuts, lacerations, broken legs, ingestions, and swallowed objects
Illnesses such as arthritis, allergies, skin and ear infections, diabetes, and cancer
Hereditary and congenital conditions like elbow and hip dysplasia, glaucoma, epilepsy, luxating patella, and cherry eye (if symptoms aren't present before coverage is purchased)
Routine care for preventative procedures such as annual exams, vaccinations, bloodwork, and dental cleanings — for an extra cost
For accidents and illnesses, you can generally choose between accident-only plans, which only cover treatment for accident-related injuries, or comprehensive plans that cover both accidents and illnesses. Routine care, such as vaccinations, preventative dental care, and spaying or neutering may be covered by a separate pet wellness plan.
EXPLORE YOUR COVERAGE OPTIONS
Progressive Pet Insurance by Pets Best offers plan types that fit you and your pet's needs. Check out the types of pet insurance coverages and plans available to get started.
What doesn't pet insurance cover?
Pet insurers won't offer coverage for pre-existing conditions. Additionally, pet pregnancies and non-vet related costs like grooming and boarding are generally excluded from coverage.
How much does it cost to insure a pet?
Most pets can be insured for a few hundred dollars a year, depending on the provider and the type of plan you choose. In general, accident-only plans are less expensive than comprehensive plans, which cover accidents and illness. Prices will vary based on your location, deductible, and reimbursement level, as well as your pet's age and breed. Learn more about the cost of pet insurance and how your rate is determined.
How pricing works
You'll likely pay a monthly or annual premium for pet insurance. The comprehensive accident and illness plan from Pets Best allows you to choose what percentage of your eligible vet bills you want to be reimbursed for, as well as your pet insurance deductible amount. The higher your deductible and the lower your reimbursement percentage, the less your premiums will cost.
If your pet requires treatment for a covered accident, illness, or procedure, you'll pay the veterinarian directly and file a claim with your pet insurer. When filing your claim, you'll likely need to submit the invoice and/or receipt from your pet's vet visit, so remember to save relevant documents. Your insurer will evaluate your claim and either deposit the funds you qualify for into your bank account or send you a check.
Example:If your pet insurance plan covers 90% of your eligible vet bills and your pet's first eligible treatment is $500, your pet insurer will reimburse you $450, minus your deductible. If your plan covers 70% and your first vet bill is $500, you'll be reimbursed $350, minus your deductible.
Is pet insurance worth it?
In short, yes. You can anticipate regular checkups and vaccines when owning a pet, but unexpected illnesses, accidents, or emergencies can cost thousands. Suppose your pet suffers a fracture or ingests a foreign object. Any X-rays, anesthesia, surgery, and follow-up care often result in expensive bills. Treatment for cancer, congestive heart failure, respiratory issues, and gastrointestinal conditions can cost more than $10,000. A pet insurance plan provides the peace of mind that you'll be able to get the proper treatment for your dog or cat without worrying about unexpected financial burdens.
While you're responsible for the premium and deductible of pet insurance, you'll end up paying a fraction of the cost (after reimbursement) of covered care. Ultimately, pet insurance is a good option, and even more so if you get a discount. Pets Best offers 5% off a BestBenefit plan when you quote through Progressive, and another 5% off for insuring more than one pet.*
Frequently asked questions about pet insurance
Can I choose my own veterinarian?
Yes, as long as your vet is licensed and, for Pets Best, in the United States or Canada.
Does pet insurance cover any pets besides cats and dogs?
Not typically. You'll need an insurer that specializes in exotic pets. When it comes to pet insurance, "exotic" can be used to describe any animal that isn't a cat or dog.
Does auto insurance cover pets in a car accident?
If you have collision coverage on your Progressive personal auto policy, Pet Injury Protection covers your vet bills up to a specified limit if your pet is injured in a car accident.** This coverage is separate from pet insurance, and it can pay up to $1,000 for medical care if your dog or cat gets hurt in a car accident, regardless of fault.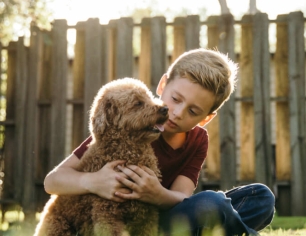 Get a quote for pet health insurance today