Does pet insurance cover pregnancy?
Generally, pet insurance doesn't cover pregnancy or related complications. That's because pet insurance typically covers unforeseeable, unpreventable illness and injury. Most pet insurance views pregnancy and any complications that arise from it as preventable conditions that aren't illnesses or injuries.
2 min to read
Is there any pet insurance that covers pregnancy?
Some pet insurance providers offer wellness plans that can help with the costs of preventative treatments, including spaying and neutering. Those plans can help avoid pregnancy, but for the most part, pet insurance won't pay for an animal's pregnancy or its related costs. Learn about how pet insurance works.
Does pet insurance cover breeding?
A few pet insurance providers have designed plans or coverage options specifically for those who breed animals professionally. However, you may need to select breeder coverage at the time of first purchase, so it's best to know whether you plan to breed your pet later in life before you buy the animal's first policy.
Breeding coverage may increase your premium. Check your policy's exclusions list even if you find a plan that covers pregnancy. Some plans may exclude breeds that are known to have complicated births or routinely require cesarean sections. You should also pay special attention to waiting periods for pet insurance and other limitations related to your pet's age, which may affect when your pet insurance covers breeding (especially for older or senior pets).
You can customize pet insurance coverages to your pet's budget and health needs. Learn how to shop for pet insurance and how much pet insurance costs.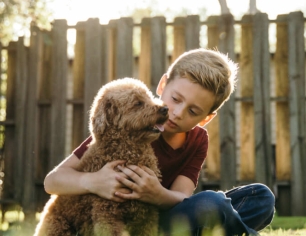 Get a quote for pet health insurance today