Does pet insurance cover spaying and neutering?
No, many pet insurance plans do not cover spaying and neutering because it's considered an elective operation. However, there are pet wellness plans, also known as preventative care plans or routine care plans, that may provide some reimbursement for spaying and neutering.
3 min to read
What's the difference between pet wellness plans and comprehensive pet plans?
Comprehensive pet insurance is designed for unexpected accidents and/or illnesses, while pet wellness plans focus on preventative and routine care. Preventative pet insurance plans may reimburse you for the cost of common procedures, including spaying and neutering, as well as other common needs like vaccinations, teeth cleaning, and more. Learn more about how pet insurance covers dental.
Note that pet wellness plans and pet insurance plans might not be mutually exclusive, depending on your insurer. You may be able to opt for both types of coverage for your cat or dog. With Progressive Pet Insurance by Pets Best, wellness plans are available as an add-on to a comprehensive BestBenefit pet insurance plan. Learn more about dog insurance and cat insurance.
How to look for pet insurance that covers spaying and neutering
Pet insurance plans that cover preventative and routine care are rare among pet insurers, so be sure to compare policies carefully before buying. If you find a plan that covers elective or preventative procedures, you'll need to check that it doesn't exclude coverage for spaying and neutering. Finally, confirm how much coverage is provided for a spay or neuter procedure and any complications that follow.
How spay and neuter coverage works
Progressive Pet Insurance by Pets Best offers two pet insurance coverage options for routine care: the EssentialWellness plan and the BestWellness plan. These plans must be purchased on top of your BestBenefit accident and illness plan, but only the BestWellness plan offers spay and neuter coverage.
On the BestBenefit plan, coverage is shared between spay/neuter and teeth cleaning. So in the years after you spay or neuter your pet, you can get reimbursed up to your plan's maximum amount for teeth cleaning each year. BestWellness also offers higher reimbursement amounts than the EssentialWellness plan for many other routine care procedures.
While uncommon, other pet insurance plans may offer spay/neuter coverage as well. How coverage works will vary by insurer.
Pro tip:
Spaying and neutering is about more than just population control; it may act as preventative care for certain health issues. On the other hand, it's now thought that spaying and neutering early in a pet's first months of life may cause issues later on.
Is pet insurance worth it when spaying or neutering?
Although the procedure is exceedingly common, complications can occur after the surgery. Some of the most common complications include fluid build-up around the incision and mild bleeding and infection, which could end up costing hundreds or thousands more than the original surgery. Pet insurance plans that cover illnesses can provide coverage if your pet suffers complications after being spayed or neutered, on top of your spay/neuter reimbursement. Learn more about the cost of pet insurance and how pet insurance covers routine care.
Get pet insurance today
Online
Get a pet insurance quote from Progressive Pet Insurance by Pets Best.
Call a rep
Call 1-877-298-0639 and speak with a representative about your options.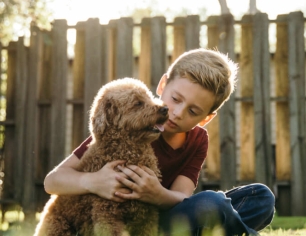 Get a quote for pet health insurance today