Does pet insurance cover euthanasia?
Most pet insurance providers cover euthanasia for humane reasons. However, accident-only pet insurance plans might cover euthanasia only if it's deemed necessary as the result of a covered accident — or they might not cover euthanasia at all. If euthanasia coverage is important to you, be sure to review the policy's coverage terms before buying it.
2 min to read
How to file a pet insurance euthanasia claim
Emotional distress can understandably be high when you have to file a euthanasia claim — know that the general process is like any other pet insurance claim. You'll need confirmation from your licensed vet that the procedure is necessary, and if your pet insurance policy has a waiting period, that period must be over before the procedure is done.
Most pet insurers allow you to file a humane euthanasia claim online or by email, fax, or mail. You'll need to submit a copy of the treatment invoice. Once your claim is approved, the insurer will pay out up to your coverage limit and minus your deductible. If you haven't paid your bill yet, Progressive Pet Insurance by Pets Best lets your veterinarian elect for the payment to go directly to the vet.
Is there pet burial insurance?
Burial costs are not usually covered by pet insurance since it's not a medical cost. When some insurers might offer the possibility of pet burial insurance, it's usually through a burial life insurance policy, not a pet insurance policy. Burial insurance policies are common for humans but much rarer for pets. They're typically only purchased for working animals like purebred breeding dogs, prize-winning show dogs, or pets that earn money for their owners through product endorsements or social media.
If your pet doesn't earn money, it's likely more practical to set aside a few hundred dollars as a burial fund rather than take out a life insurance policy for them. Many pet parents choose to bury their pet at home after they've been euthanized. However, this is illegal in many areas — you can instead purchase a casket and a pet cemetery plot or have them cremated.
Does pet insurance cover cremation costs?
Like with pet burials, insurance doesn't usually cover cremation, even when it's performed or billed through a veterinarian's office, because cremation isn't a medical procedure. As with pet burial costs, it might make sense to set aside some money to pay for your pet's cremation expenses, which may range from a minimal amount up to a couple hundred dollars.
How can I get pet insurance?
You can get a pet insurance quote online to see how coverages and pricing can be customized to your pet. You can also call 1-877-298-0639 to speak with a licensed representative.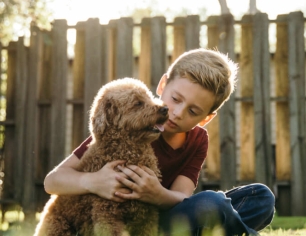 Get a quote for pet health insurance today