How do pet insurance deductibles work?
A pet insurance deductible is the amount you pay for veterinary expenses before your pet insurance starts paying for covered care. The lower your deductible, the less you'll have to pay out of pocket per claim, but you'll also pay a higher insurance premium. Depending on your insurer, you may have either an annual deductible that you pay once a year or a per-incident deductible that you pay with each claim.
3 min to read
What is a deductible for pet insurance?
Like other types of insurance, a pet insurance deductible is the amount you agree to pay out of pocket for a covered claim before your insurance pays. However, with pet insurance your deductible is usually applied after adjusting for your plan's reimbursement percentage or level — the percentage of each claim your pet insurer agrees to pay for.
For example, if you have a vet bill of $500, a reimbursement percentage of 80%, and a deductible of $200, you'd expect to pay a total of $300 while your insurance covers the remaining $200.
$500 (Vet bill) x .8 (80% Reimbursement level) = $400
$400 - $200 (Your deductible) = $200 Total reimbursement
Your total out-of-pocket expenses = $300
Deductible amounts can range anywhere from $0 to $1,000, depending on the insurer. There are also different types of pet insurance deductibles which can affect how much you pay out of pocket for covered care.
What is an annual deductible for pet insurance?
An annual pet insurance deductible is a deductible that you only need to pay once a year. So, if you have one claim that meets your deductible, you won't have to pay it for any subsequent claims. With an annual pet insurance deductible, you end up paying less out of pocket if you have multiple claims over the course of a year since you only need to meet it once. But once a new policy year starts, you would need to hit your deductible again before your pet insurance starts paying for care.
What is a pet insurance annual limit?
Your pet insurance policy's annual limit is the maximum amount your insurer will pay for covered expenses within a 12-month period, after you've met your annual deductible. If your covered expenses exceed your annual limit, you'll pay the remainder of your vet bills out of pocket.
What is a per-incident deductible for pet insurance?
A per-incident, or per-condition, deductible applies every time you file a claim with your pet insurance. For example, your dog needs surgery to remove a cyst which costs $2,000, and you pay your deductible of $500 after filing a claim for that surgery. A month later, your dog needs treatment for kennel cough, which costs $600. You would pay your $500 deductible again since this claim is for a different incident/condition. Pet insurance policies with a per-incident deductible include an annual limit as well.
Should I choose a high or low deductible when buying pet insurance?
As with any insurance coverage that includes a deductible, your choice will depend on your budget and how much risk is acceptable to you. If you're looking for a lower insurance premium that fits well inside your budget, then a higher deductible may work for you. But if you would struggle to afford a high deductible on short notice, such as $750 or $1,000, then a lower deductible may make more sense for you. Just keep in mind that the lower your deductible the higher your insurance premium will be.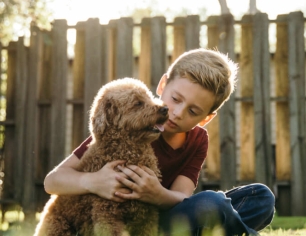 Get a quote for pet health insurance today