Does travel insurance cover canceled flights?
Comprehensive travel insurance typically covers canceled flights that delay your trip for at least 3–12 hours. If your flight is delayed more than 12 hours, you may even qualify for trip cancellation coverage, depending on your plan. But if your flight is canceled and rebooked in less than 3 hours, cancellation-related costs likely won't be covered through your travel insurance. And most plans only offer coverage for trip cancellation or interruption due to a flight delay related to inclement weather, strike, or possibly mechanical issues.
3 min to read
How does coverage work if your flight is canceled or delayed?
Comprehensive travel insurance plans typically cover delayed and canceled flights via "trip delay" coverage. If your flight is delayed or canceled for a covered reason and not rebooked in a certain amount of time (usually 3–12 hours, depending on your particular policy), you can file a claim by contacting your insurer at the number or website provided in your policy. Depending on your policy, you may qualify to be reimbursed for some or all of the following costs caused by your flight delay, up to the limit stated in your policy:
Extra accommodation and food costs
Missed trip events that were pre-paid
Added costs for meeting up with your cruise or travel group
Some plans may even provide access to assistance services that can make the necessary arrangements for you after a covered delay. Learn more about how travel insurance works.
Should I file a claim through the airline or my travel insurance flight cancellation coverage?
Federal law requires airlines to reimburse you if they cancel a flight or delay it for a certain amount of time and you choose not to travel — the time limit varies by airline. If your delay or cancellation qualifies, file a refund request through the airline. You can still file a claim through your travel insurance for other prepaid, nonrefundable costs caused by the covered delay or cancellation.
Does travel insurance have limits for flight cancellation coverage?
Your travel insurance policy will have maximum payout amounts for each coverage. For canceled flight limits, you should look for the trip delay or trip cancellation coverage limit. It may be a percentage of the resulting costs, or it may be a total dollar amount.
Does "cancel for any reason" travel insurance cover flight cancellations?
Yes and no. Cancel for any reason (CFAR) coverage allows travelers to cancel their plans for any reason, which could include concerns over flight cancellation. However, many CFAR policies mandate that you must cancel your plans and notify all travel suppliers at least 48 hours before your scheduled departure. If your cancellation occurs within 48 hours of your departure, you'd need to pursue coverage via your comprehensive policy's trip delay or cancellation coverage. For those coverages to apply, your cancellation or delay must be the result of a covered reason as stated in your policy.
Get the right coverage for your next trip with InsureMyTrip through Progressive
Current Progressive customers
You can log in or call 1-844-276-1214 to check on your coverages.
New Progressive customers
Quote travel insurance online or call 1-844-276-1214 to talk to a travel representative.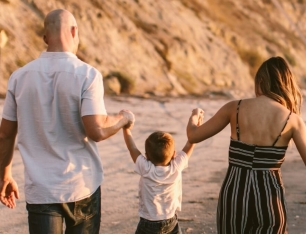 Get a trip insurance quote online or call for expert advice