What is event insurance?
Event insurance helps protect you from liability in case someone is injured or damages the venue's property. Most insurers also offer cancellation coverage specifically for weddings, which reimburses you for any non-refundable lost deposits if you must cancel or postpone. If you get wedding cancellation insurance, you may also be able to add on coverage for presents, photos, your wedding dress, tuxedos, and other items.
4 min to read
How does event insurance work?
Wedding and event insurance works by protecting your wallet in case there's an accident at your event that injures people or damages the venue. If there are covered damages at your event, you'll file a claim and your insurer will pay out up to your policy's limit.
There are also policies for wedding cancellation, which allow you to file a claim to get reimbursed for nonrefundable deposits and rescheduling costs if you need to cancel or postpone your event. And special wedding coverage for your belongings works similarly if your covered items are damaged during the coverage period before, during, or after the wedding.
Do I need event insurance?
Many venues require you to purchase event insurance to protect the property from potential damage costs, as well as reduce the venue's liability if someone gets injured at the event. Check your venue contract for event liability insurance requirements.
If you're investing a lot of money in your wedding, you may also want to purchase wedding cancellation insurance so you can be reimbursed for lost deposits in case you have to cancel or postpone your wedding or event.
How much is special event insurance?
The cost of event insurance generally varies based on the coverages you select, the number of attendees, and the duration of the event. It can cost as little as $105 to insure a wedding through Progressive® Wedding and Event Insurance by The Event Helper, Inc.* And unlike other types of insurance, the price you're quoted is just a one-time payment.
What does event insurance cover?
While event insurance is a popular choice for weddings, it can be purchased for thousands of other events, including birthday parties, meetings, festivals, and silent charity auctions. Exactly what's covered varies based on the event, the insurer, and the policy, but you'll generally be able to find coverage for:
Liability: If someone gets hurt because of your event or damages the venue's property, you're financially protected from liability claims.

Wedding cancellation: If you have to cancel or postpone your wedding, you may be reimbursed for any deposits you lose, as well as any rescheduling fees.

Gifts and attire: Most insurers offer optional coverage for wedding dresses, gifts, tuxedos, and other items that may be damaged before, during, or after a wedding. With The Event Helper, this coverage is only offered as an add-on to Wedding Cancellation Insurance.
Does event insurance cover weather?
If you have wedding cancellation coverage, you should be covered for delaying or moving the date of your wedding due to bad weather. Through The Event Helper, cancellation coverage is only offered for weddings, so other events won't be covered for weather.
What doesn't event insurance cover?
If you purchase wedding cancellation insurance, you won't be covered for getting cold feet. Cancellation coverage is specifically for things outside of your control that force you to cancel your wedding.
Note that insurers might avoid offering policies for certain types of events, including:
Political and activist events, such as protests and rallies

Motorized sporting events, including tractor pulls

Aircraft, boating, and hot air balloon events
In some cases, you may be able to find an insurer who offers specialized policies for these event types, so shop around.
What to consider when buying event insurance
Before you purchase event insurance, take the time to research what kind of coverage you need. Here are a few things to consider as you start looking:
Check your other insurance policies

Call your home insurance or auto insurance provider to see if your current policies apply to the event you're organizing. For example, your auto policy may cover cars rented under your name, while your homeowners may provide some personal liability coverage. Your credit card company may also offer reimbursement for lost or nonrefundable deposits.

Know what your policy covers

Some policies may only apply to your reception or exclude your honeymoon — it all depends on the insurer. Always doublecheck your policy to understand what's covered and what's not.

Set an emergency budget

Figuring out how much you could afford to cover yourself if something goes wrong can help you decide which event coverages to get. For example, if something happened to your dress, would you be willing to pay for a new one? If not, it may make sense to add special coverage for your dress when you get a wedding cancellation policy.

Buy your event insurance policy on time

Most insurers only offer wedding cancellation insurance up to a certain number of days before your big day. With The Event Helper, Wedding Cancellation Insurance must be purchased at least 14 days in advance.
How to get event insurance
Online
Get an event insurance quote from Progressive Wedding and Event Insurance by The Event Helper, Inc.
Call a rep
Call 1-855-877-8885 to chat with a representative from Progressive Wedding and Event Insurance by The Event Helper, Inc.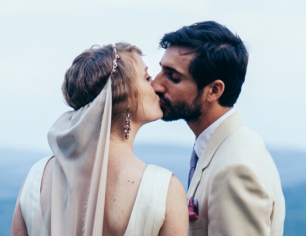 Quote event insurance for your special occasion