How can I get home insurance for an older home?
Many of the defining qualities in older homes also make them riskier to insure, often leading to a higher rate and the need for specialized coverage. If you have an older home, you may still be able to get coverage with a standard homeowners policy. However, if your house has reached the age that its replacement cost exceeds its market value, you may need a policy specifically designed for older homes.
3 min to read
Why are older homes more expensive to insure than newer homes?
Some insurers consider homes built more than 40 years ago as older properties. Home insurance for older properties tends to be more expensive because:
Structures and systems that have seen decades (or even centuries) of wear and tear are more likely to cause problems.
The cost of rebuilding an older home can also be higher than its market value, especially if the materials used are no longer available or aren't up to code.
What factors affect the price of insuring older homes
Many components impact your home insurance cost for an older home, including these prominent factors:
Age of the home: Buying homeowners insurance for a 100-year-old house is very different from buying insurance for a house less than 40 years old. Homeowners insurance rates are likely higher for older homes or for homes in need of repair.
Building materials: If your home was built using rare or handmade materials, the cost of replacing it might rise considerably. These types of homes often require additional review by your insurer to ensure your property is eligible for coverage and that the correct protection is afforded.
Roofing: As you might expect, an older roof is less likely to withstand damage and may raise your insurance premiums. With an older home, the materials used to construct the roof can also cause concern, as the materials used years ago were heavier and less durable than those used today. Depending on the age and roof material, your property may not be eligible for coverage and a full roof replacement by a qualified professional may be required.
Electrical wiring:Electrical codes are much more stringent now than they were just a few decades ago. If your home still has its original wiring, there may be a higher risk of fire or other issues. Depending on the age and type of electrical system, your property may not be eligible for coverage. Older electrical systems may need to be professionally decommissioned and a new system installed.
Plumbing systems: Outdated plumbing systems are often built with materials that are more susceptible to leaks, blockages, and burst pipes.
Updates to your older home, such as a new roof, can better safeguard your property against damage from perils and potentially lower your home insurance rate.
What is an HO-8 homeowners policy?
You can sometimes supplement a standard homeowners policy with special coverage considerations for your home's age. However, homeowners who are unable to secure a standard homeowners policy often turn to HO-8 insurance coverage for older homes. HO-8 policies cover fewer perils and include lower dwelling coverage limits but may cost less. Insurers may require you to purchase an HO-8 policy if they determine that it would cost more to rebuild your home than it is currently worth.
How to get home insurance for an older home
Online
Compare and customize your coverages and limits when you quote online.
Quote homeowners insurance online
Call a rep
Talk to a licensed representative who can help you quote home insurance.
Call 1-866-749-7436
Through an agent
Connect with a licensed independent agent in your neighborhood.
Find an agent online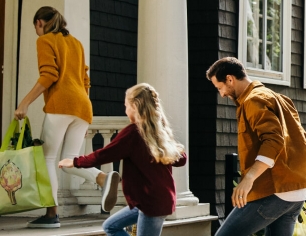 Quote homeowners insurance online or call for advice