Can I file a car insurance claim without a police report?
Yes, you can file an insurance claim without a police report. However, having one can speed up the process and help you prove the validity of the account of the accident. Filing a police report is beneficial to ensure you're protected should a situation arise.
2 min to read
If the car accident is minor, do I need a police report for insurance?
With most minor car accidents, no police report is needed for insurance. Minor dust-ups may not warrant having a police officer respond to the scene. In that case, it's up to you to chronicle the details of the incident. If nobody gets hurt in the car accident, the damage is minor, those involved have a valid license and insurance, and all parties are cooperative, police presence may not be necessary.
What's considered a minor car accident?
Most states don't require a police report for a minor accident. But keep in mind that what's considered to be a minor accident varies by state. For instance, Alabama may consider a minor incident to have $250 worth of damage, whereas Oregon may consider $2,500 to be minor.
In many jurisdictions, police won't issue a report for accidents that occur on private property, such as if you run into your own garage door. Note that many parking lots —such as the neighborhood grocery store or local mall — are also considered private property, so police may not respond to a minor vehicle incident in these locations unless they have a compelling reason.
Keep in mind, there's no way to accurately assess a vehicle's damage at the scene of an accident. There may be instances where the damage appears to be minimal, but a more thorough inspection reveals more issues. When in doubt, it makes sense to get a police report.
How do I file a car insurance claim without a police report?
A police report gives an official and detailed description of what occurred in the accident. Police reports are required when injuries, major damage, or extenuating circumstances are involved. However, you can act as your own detail-oriented advocate for minor incidents.
In such cases, be sure to write down specifics of the accident and take photos to document the story. Examples of facts to record include:
Date and time of the accident
Location of the accident
Involved individuals and their contact information and driver's license number
Insurance information of any other parties involved, including their insurance policy number
Details of the types of vehicles involved, including license plate numbers and state of registration
Details of damage
Environmental factors, such as the weather, time of day, and lighting
Names and contact information of any witnesses
The process for filing an auto insurance claim with your insurance company is similar whether you have a police report or not. If you have a report, simply give your car insurance provider the name of the police department and report number. If you don't have a police report to reference, that's where your detailed account of the event comes in handy and will become part of your claim.
When should I report an accident to my insurance company?
It's important to report an accident with your insurance company as soon as possible following the incident.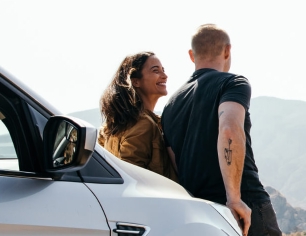 Quote car insurance online or give us a call