Do all auto insurance companies check your credit?
Most insurers use credit checks to create a credit-based insurance score to help set your rate. Some insurers provide auto insurance with no credit check, which might seem appealing if you have a poor credit history. But purchasing car insurance from a company that doesn't check credit doesn't necessarily mean you'll pay a lesser rate than you will with a company that checks your credit.
1 min to read
Why do auto insurers check credit?
Your credit history factors into your credit-based insurance score, which insurance companies use to help predict the likelihood of a future accident or claim. Note that certain states have laws that don't allow the use of credit information as part of car insurance pricing.
Credit factors impacting credit-based insurance scores
Favorable credit information can increase your credit-based insurance score, and may include:
Long-established credit history
Numerous open accounts in good standing
No late payments or past due accounts
Low use of available credit
How else can I save on my car insurance if I have a poor credit history?
Even if your credit history is substandard, a customized car insurance quote from Progressive may include multiple car insurance discounts to help you save on your auto insurance, such as: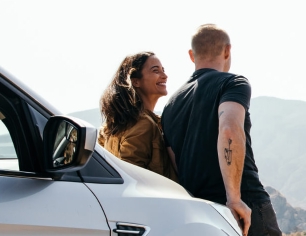 Quote car insurance online or give us a call