Personal injury protection deductible
Your auto policy's personal injury protection deductible, also known as your PIP deductible, is the amount of money you pay out of pocket before your auto insurer can cover a PIP-related claim. The deductible options on PIP coverage vary by state.
2 min to read
How does a PIP deductible work?
If you have sustained an injury in an auto accident, your personal injury protection coverage may pay for medical bills and other services, up to your auto insurance coverage limits and minus your deductible (if you have one). Your PIP deductible is the amount you must pay "out of pocket" for your claim, and your insurer covers the excess dollar amount.
The amount of your deductible, and the ability to choose your deductible, varies by state. If you live in a state that requires or offers PIP coverage, check with your insurer to determine your deductible options. Some states that require or offer PIP coverage don't allow deductibles.
Example:You have suffered an injury in a car accident, and you are unable to work for two weeks. Your lost wages total $5,000. Because the personal injury protection deductible on your policy is $1,000, your insurer may pay you up to $4,000.
What to consider when choosing a PIP deductible
There isn't a right or wrong answer when selecting a car insurance deductible; it's a matter of preference. Choosing a lower deductible will cost more than a higher deductible, but if you have a PIP claim, you pay less out of pocket with a lower deductible. A higher deductible will cost less on your policy than a lower deductible. Still, you pay more out of pocket if you file a claim.
Your health insurance coverage and deductible may also play a role in your decision. If your health insurance plan overlaps with your PIP coverage and has a low deductible (and you know that your claim will likely be filed under your health plan and not your auto insurance policy), then you may choose a higher deductible on your PIP coverage to bring down the cost of your car insurance.
Learn more about how insurance deductibles work.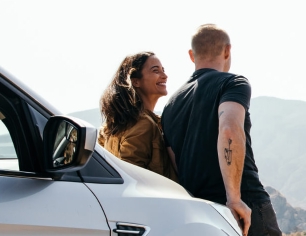 Quote car insurance online or give us a call