Can you register your car without insurance?
You need proof of insurance to register a car in many states. Plus, nearly all states require their drivers to carry insurance in order to legally drive a vehicle. Your car insurance company can provide you with proof of insurance before you register your vehicle.
2 min to read
How do I show proof of insurance to register a car?
Most state departments of motor vehicles accept an insurance card, printed statement of coverage, and, depending on your state, an electronic statement of coverage as proof of insurance. Contact your insurance company and they can send you any documents you need to prove you have insurance.
What type of insurance is needed to register a car?
Every state sets its own rules regarding insurance requirements to either register or legally drive a car. However, nearly every state requires liability coverage. Some states may also require uninsured motorist coverage, medical payments coverage, and personal injury protection. Learn more about the car insurance requirements in each state.
What about antique vehicle registration?
The registration rules for antique or classic cars may differ slightly from traditional vehicles but will still likely require insurance. That said, many insurance companies offer policies for antique or classic cars that meet your state's antique vehicle registration requirements and also provide protection for your classic. Learn more about how classic car insurance works.
Some states also have a one-time registration process, which means you pay a fee only for the initial registration and don't need to pay to renew it.
Get a car insurance quote today
Online
Answer some easy questions and choose coverages.
Quote auto insurance online
Call us
A licensed representative will answer any questions you have.
Call 1-866-749-7436
Ask an agent
Need local advice? We'll connect you with a licensed independent agent near you.
Find an agent online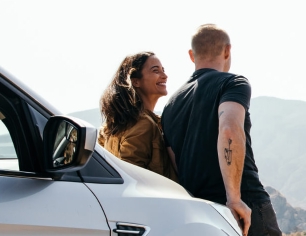 Quote car insurance online or give us a call