What is split-limit insurance coverage?
Split-limit car insurance is defined as a policy that divides liability coverage into three separate limits for bodily injury per person, bodily injury per accident, and property damage per accident. Insurance companies often write these limits as three separate numbers.
3 min to read
Split-limit car insurance explained
Insurers typically offer a variety of liability limits for you to choose from. A commonly available choice of limits is $25,000/$50,000/$25,000, or 25/50/25. The three numbers represent the maximum amount your insurance will pay for bodily injury and property damage you cause. Keep in mind that bodily injuries often cost more than property damage, so it's worth considering higher limits for bodily injury.
Split-limit car insurance allows different maximum liability limits for bodily injury and property damage you're responsible for:
Bodily injury per person: The amount each injured person can claim for medical bills.
Bodily injury per accident: The total amount that can be claimed for the combined medical bills and related expenses of all injured parties.
Property damage per accident: The amount that can be claimed for property damage, including vehicles, electronics, fences, or any other objects involved in a crash.
Example:Imagine you have liability coverage limits of 25/50/25. If you cause an accident, the other driver can file a claim with your insurance for up to $25,000 for their injuries alone. They can claim up to $50,000 in total for injuries they and anyone else involved in the accident have suffered, such as one of their passengers. They can also file a claim for damage to their vehicle for up to $25,000.
What are the minimum limits for a split-limit policy?
The minimum amount of required liability insurance coverage varies by state car insurance requirements. It's generally a good idea to carry higher limits, especially if the minimum limits required in your state aren't enough to cover your net worth. If you're at fault in an accident and your liability limits aren't high enough to cover all the damages, you could be responsible for paying the remainder yourself.
Difference between split-limit coverage vs. combined single-limit policy
A split-limit policy breaks your bodily injury and property damage coverage limits into three separate components, while a combined single-limit policy merges them so you have one limit for both bodily injury and property damage. This amount usually falls between $300,000 and $500,000. It can be divided up in any way needed to cover bodily injuries and property damage claims following an accident.
A single-limit policy can provide extra protection compared to a split-limit policy, especially when medical bills are high and property damage is low, or vice versa. Because of this extra financial protection, a combined single-limit policy typically comes with a higher premium cost than a split-limit policy.
Get the right auto liability coverage from Progressive
New Progressive customers
Call 1-866-749-7436 or quote car insurance online and we can help you choose the right liability coverage for your needs.
Current Progressive customers
Log in to your policy or call us at 1-866-749-7436 and make changes to your current liability limits if needed.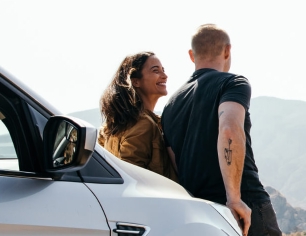 Quote car insurance online or give us a call