How do I find and decode my car's VIN?
A Vehicle Identification Number (VIN) is a series of 17 numbers typically located on your vehicle's dashboard just below the driver's side windshield or on the driver's side door. The VIN number serves as a unique identifying code for a specific vehicle. The first 11 numbers unlock information about the type of vehicle, where it was manufactured, and when. The final numbers provide a unique serial number for your car.
2 min to read
Where to locate your VIN
You can find your Vehicle Identification Number (VIN) on your vehicle or printed on vehicle documents and easily use the VIN number breakdown below as an online VIN decoder and VIN translator. Commonly, the VIN will appear on the dashboard just below the windshield on the driver's side, but it sometimes gets placed inside the driver's side door below the latch or on the door jamb.
If you want to search for the VIN without your vehicle nearby, you can find it on your insurance card and insurance papers, vehicle registration, and vehicle title.
How to read a VIN number
The following VIN number breakdown enables you to understand what each digit means in a VIN. You can decipher a VIN simply by matching the corresponding number or letter to the correct sequence, such as the VIN country code, VIN model year code, car manufacturer, vehicle type, vehicle information, etc.
VIN Digit
Descriptor
Details

1

Descriptor

Country of Origin

Details

1 or 4 (USA)
2 (Canada)
3 (Mexico)
J (Japan)
K (Korea)
S (England)
W (Germany)
Z (Italy)

2

Descriptor

Car Manufacturer

Details

A (Audi)
B (BMW)
4 (Buick)
6 (Cadillac)
1 (Chevrolet)
C (Chrysler)
B (Dodge)
F (Ford)
7 (GM Canada)
G (General Motors)
H (Honda)
A (Jaguar)
L (Lincoln)
D (Mercedes Benz)
M (Mercury)
N (Nissan)
3 (Oldsmobile)
2 or 5 (Pontiac)
P (Plymouth)
8 (Saturn)
T (Toyota)
V (Volvo)


3

Descriptor

Vehicle Type

Details

Ex.: Convertible, Special Edition, etc.

4-8

Descriptor

Vehicle Information

Details

Ex.: Engine size, cylinders, carburetion, fuel type, wheel drive, tonnage, etc.

9

Descriptor

Accuracy Check Digit

Details

This digit is assigned using a formula. The formula provides a way to verify the accuracy of the VIN description.

10

Descriptor

Vehicle Model Year

Details

8 (2008)
9 (2009)
A (2010)
B (2011)
C (2012)
D (2013)
E (2014)
F (2015)
G (2016)
H (2017)
J (2018)
K (2019)
L: 2020
M: 2021
N: 2022


11

Descriptor

Assembly Plant

Details

Each manufacturer uses its own set of plant codes.

12-17

Descriptor

Unique Serial Number for Vehicle

Details

Every vehicle produced is given a unique serial number.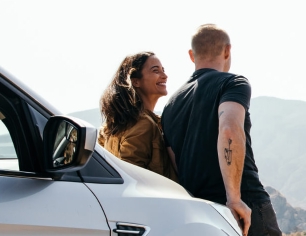 Quote car insurance online or give us a call