How to insure a watch
While there are jewelry insurance companies that may offer "watch insurance," your homeowners, condo or renters insurance policy typically includes coverage for jewelry and personal belongings, up to a specified dollar limit and minus any deductible. If your watch is worth more than your policy's sub-limit, you may want to schedule the watch separately — also known as adding a rider to your policy.
2 min to read
Adding a watch to your homeowners, renters or condo insurance policy
Check with your insurance company to find out the sub-limit for jewelry or watches under your personal property coverage. If your watch is worth less than the sub-limit, then the item may be adequately covered for loss by theft under your personal property coverage, minus your property insurance deductible. If your watch is worth more than your policy's jewelry sublimit or you're seeking more coverage than what's available on your standard policy, you can schedule the item separately by adding an insurance rider to your policy.
Learn more about insurance for jewelry and engagement rings.
Do I need a watch appraisal for insurance?
Progressive Home, an affiliated Progressive carrier and part of our agency's network of companies, requires an appraisal if your watch is valued at $5,000 or more. If the watch is worth less than $5,000, you'll need to provide a detailed description of the piece. Note that unaffiliated home insurance carriers in our agency's network may have different requirements.
Watch warranty vs. insuring a watch
Many expensive watches come with a free manufacturer's warranty. If your watch stops working during its warranty period, the manufacturer may repair or replace it based on the terms and conditions of the warranty. It's important to understand what's covered in your warranty, how long it remains in effect, and any coverage the maker may offer beyond its standard warranty. Luxury brands often have protection plans, extended warranties, and other options for an additional fee.
Your watch warranty covers defects and possibly wear and tear but won't cover theft or if you lose your watch. However, if your watch is a scheduled item on your homeowners insurance, renters insurance or condo insurance policy, you may be protected for the watch's actual value if the watch is lost or stolen.
How to get coverage for your watch
Current Progressive customers
Call 1-866-749-7436 and provide details about your piece to a representative. An appraisal may be required, as well as color photos for pieces over a certain dollar amount.
New Progressive customers
Get a homeowners insurance quote and potentially add your watch as a scheduled item. An appraisal and color photos may be required.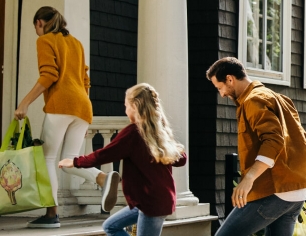 Quote homeowners insurance online or call for advice