Insurance for collectibles and artwork
Art and collectibles may not always be covered through your homeowners policy for their full value. Some insurers may have a sub-limit that applies in the event of a loss, which means your insurer will only cover certain items up to a specified amount. In order to insure art and collectibles for their full value, some insurers will allow you to add these items as a separate endorsement or "rider" to your homeowners, renters, condo, or manufactured home policy. Your insurer may require you to provide a photo or detailed description of the item, and possibly an appraisal.
3 min to read
How to fully insure your art and collectibles
Your homeowners, renters, condo, or mobile home insurance policy may cover your items' full value, but that all depends on how much your pieces are worth and the type of loss. To be sure your art and collectibles are fully insured, you may need to add them as an endorsement to your policy. This is called scheduling an item or adding an insurance rider. However, not all insurers will offer this option.
Insurance cost for art and collectibles
Insurance for collectibles and art is normally affordable. For example, a $10,000 piece will cost about $100-$200/year to insure. If you want an exact price, just go ahead and get a quote or contact your agent for more information.
How does homeowners insurance cover collectibles and artwork?
Insurance for collectibles and fine art may include coverage for losses caused by theft, fire, and water, up to your policy's limits. Keep in mind that there may be sub-limits for certain perils.
What's covered
Theft
If your art is stolen.
Damage
Your insurance may cover both total loss and partial damage. For example, you may be covered if your painting is destroyed in a fire or if there's only partial damage from exposure to smoke.
Disappearance of scheduled items
If an item is scheduled and you simply forgot where you left it, you may be covered.
Examples of fine art and collectibles
Paintings
Statues and sculptures
Stamps or trading cards
What's not covered
Wear and tear
Art or collectibles that simply deteriorate over time will not be covered. For example, a collection of vintage baseball cards that are smudged or frayed.
Art displayed outside your home
If you're displaying art in galleries or loaning it out, it's usually not covered by your insurance.
Very expensive items that exceed your policy's coverage amount
Most insurance companies have a maximum insurance limit they'll insure. This limit can vary and may depend on your policy's coverage amounts. If you have items worth more than the maximum insured amount, you'll need a completely separate policy for those items.
How does renters insurance cover collectibles and artwork?
Some providers' renters insurance covers collectibles and art the same way homeowners insurance does. You can add your fine art and collectibles to your renters insurance policy to protect them from fire, damage, theft, up to your policy's limits. If your insurer has a sub-limit on artwork or collectibles, and your piece is worth more than the sub-limit, then you'll need to add a rider to make sure your piece is covered for its full value.
How your insurance works and how you can get paid
If your art or collectibles are damaged or stolen, file a claim with your insurance company. If it's covered, your insurer may reimburse you for the cost of repair—or if lost or stolen, for the cost of replacement based on your insurer's valuation.
Non Progressive customers
Just get an insurance quote and add your art or collectibles.
Current Progressive customers
Call 1-866-749-7436 and tell a representative how much your piece(s) are worth (an appraisal may be required for items over a certain value). Your representative will let you know if your item can be added to your policy or if you'll need to cover it with a separate, specialized policy.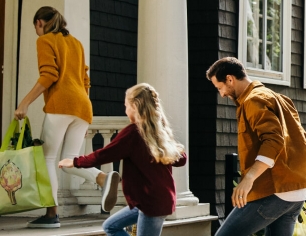 Quote homeowners insurance online or call for advice