What is a lemon car?
A "lemon" is a term for a car with a significant defect or malfunction that makes it unsafe to drive, although the exact definition can vary from state to state. Examples include non-working or faulty brakes, engines, transmission, or lights.
4 min to read
What should I do if I end up buying a lemon car?
Federal and state lemon laws might offer you some protection. At the federal level, U.S. Code Chapter 50, Title 15 covers consumer product warranties. Also called the Magnuson Moss Warranty Federal Trade Commission Improvements Act, federal law sets standards for new and used car warranty practices. Essentially, the law says that if multiple attempts to repair a vehicle under warranty fail, the consumer must be compensated.
State lemon laws vary, and not all states have them. Existing state lemon laws typically complement federal law, requiring that the dealer refund you or replace the vehicle if repeated repairs during the warranty period don't correct the problem. But very few states offer legal protection for buying a lemon car once the warranty expires.
How to avoid buying a lemon car
Before purchasing a used car, do some careful research. Read reviews to find a reliable vehicle model. The Federal Trade Commission requires that dealers provide a Buyer's Guide for each vehicle they sell, including used cars. This guide includes the dealer's contact information, whether the car has a warranty or is being sold "as is," and notification about getting a vehicle history report. Read the motor vehicle history report, which should list collision, flood, fire, or other significant damage to the car.
While the report won't necessarily show all the problems, some automotive experts also recommend paying for an independent mechanical inspection. You can also check manufacturer recalls and Technical Service Bulletins for the vehicle model, and make sure any service was completed.
As a general rule with any used car, be sure to check the vehicle itself: inspect the exterior for damage, mismatched parts, and significant repair indications. Ensure the hood, doors, trunk or hatch, and windows close and the seals are working. Check the interior for missing or broken parts, warning lights, frayed or stretched seatbelts, and car water damage signs like a mildew smell and stained upholstery. When the engine is cool, be sure to also look under the hood for corrosion, wet areas, and signs that there was overheating in the past. Check the fluids to make sure they're the correct colors and consistencies. Anything out of the norm could be an indication that something is amiss.
Learn more about what to look for when buying a used car and tips for buying a used car.
Is there a 30-day warranty on used cars?
Used car warranty periods can differ by the dealership, manufacturer, and state where the dealer operates. Some dealerships may allow an exchange within a certain number of days, while others don't.
State laws can also give you some protection, but those vary from state-to-state. Used car buyers in one state have 15 days or 500 miles after purchasing if a major component needs repair. Another state requires certain dealerships to issue warranties on used cars that last for 30 days or 1,000 miles. Some states only allow claims if repairs take more than 30 days.
Pro tip:
Read the ownership and service records in the vehicle history report closely. If the automaker repurchased the car from an individual owner, or made repeated repairs for the same problem, the car could be a lemon.
The dealership sold me a bad car, what can I do?
If you buy a used car from a dealer and it breaks down right away and it's still under warranty or has a service agreement, contact the dealership. Then, if the dealership refuses to repair it, you have several options. For a vehicle from a franchised dealer, you can request mediation through the Automotive Consumer Action Program, which the National Automobile Dealers Association coordinates. Alternatively, you could ask a dispute resolution organization for help.
Sending a certified letter to the manufacturer explaining the problem, including any documentation and communication you've had with the dealership, could help speed up the repair process. Another option is to report the dealership to the department of motor vehicles for selling a car that needed repair right away.
Find out what your state's lemon laws say. You can request information and assistance from the your state's Consumer Protection Offices. Filing a suit in a small claims court may resolve the problem. As a last resort, you can find an attorney specializing in lemon law through the National Association of Consumer Advocates.
Get the right coverage for your used car with Progressive
Current Progressive customers
You can log in or call 1-866-749-7436 to check on your coverages.
New Progressive customers
Quote auto insurance online or call 1-866-749-7436 to insure your car.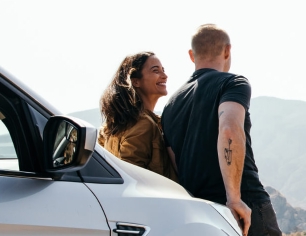 Quote car insurance online or give us a call