Does car insurance cover water damage?
Comprehensive coverage can protect your vehicle against water damage caused by flooding, heavy rains, hail, and even tree branches blown down during a storm. While comprehensive is optional, a lender usually requires it if you finance or lease your vehicle, and it's the only coverage on your auto policy that can cover your vehicle against weather-related issues. A deductible applies.
3 min to read
Does car insurance cover flood damage?
If your car is damaged or ruined due to flooding, your auto policy's comprehensive coverage may pay to repair or replace your vehicle, minus your deductible. Comprehensive can cover a variety of water damage, including flooding, heaving rains, and hailstorms.
In addition to water damage, comprehensive covers other types of storm damage. If a falling branch damages your windshield or windows during a storm, or if hail puts dozens of dents in your vehicle, comprehensive may pay to repair the damage. If you don't have carry comprehensive coverage, the cost to fix your vehicle will come out of your own pocket.
It should be noted that insurance companies often put "binding restrictions" in place once a major storm is on its way.That means insurers restrict making changes to policies, as well as writing new ones.So, you may not be able to add comprehensive coverage to your policy before the storm hits.
Does car insurance cover driving through a large puddle or flooded streets?
Flooded streets can cause a wide variety of damage to your vehicle — from cosmetic issues like rust and fogged lights to mold on the interior of your vehicle. If your car is stopped in floodwater or gets damaged by driving through a flooded street or large puddle, comprehensive coverage may pay for the repairs, minus your deductible. Even if your car is parked on a street that ends up flooded, the damage may be covered.
Does car insurance cover water damage to an engine?
Flooding can also cause damage to your car's engine, electrical system, and transmission. And if your vehicle's engine gets submerged in floodwater, there's a chance your car will be declared a total loss. Your auto policy's comprehensive may pay to repair or replace your vehicle, minus your deductible.
Note that owner-installed electronics typically won't be covered against water damage, including:
Stereos, tape decks, and CD players
Scanners, two-way mobile radios, and CB radios
Televisions, video game systems, and computers
GPS devices
Car phones
This isn't a complete list; if the automaker didn't install the electronics, they may not be covered.
Do you need flood insurance to cover flood damage to your vehicle?
No. Damage to motor vehicles is excluded from a flood insurance policy, which is designed to protect your home and belongings.
Add comprehensive coverage to your auto policy
Current Progressive customers
Log in to your policy or call us anytime at 1-866-749-7436.
New Progressive customers
Quote auto insurance online or call us at 1-866-749-7436 and speak to a licensed representative for your state.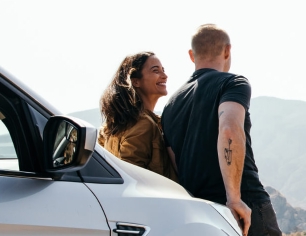 Quote car insurance online or give us a call