What is an accelerated death benefit rider?
An accelerated death benefit rider, also known as a terminal illness rider, is a life insurance policy add-on that allows you to access your policy's death benefit before you die if you're diagnosed with a qualifying serious illness — typically a terminal one. The money you receive via the rider will be deducted from your death benefit.
3 min to read
How does an accelerated death benefit rider work?
If you develop a qualifying serious condition or terminal illness, you'll need to prove your condition to your insurer before being able to access your accelerated death benefit. Every insurer has different requirements, so make sure you understand which terminal illnesses or circumstances can qualify you. Some insurers may also allow it to be activated if you need to go into a nursing home or if you develop a critical or chronic condition.
Pro tip:
Know the different types of life insurance riders that allow for an accelerated death benefit. Long-term care (LTC) riders and chronic illness riders also let you access your death benefit while you're still alive, under certain circumstances. However, they don't typically include terminal illnesses as qualifying conditions (like an accelerated death benefit rider does).
Once your accelerated death benefit rider has been activated, you might be permitted to use anywhere from 25% to 100% of your death benefit while you're still alive, depending on your insurer and policy. You can typically use the payout for anything you want, from paying for an at-home nurse to covering travel expenses, but tax implications may vary by one's circumstances. Any portion you don't withdraw will be paid out to your beneficiaries once you pass away, but premiums are still required to be paid for the benefits to be paid upon the insured's death.
How much does an accelerated death benefit rider cost?
While insurance riders are considered "add-ons" that often cost extra, accelerated death benefit riders are sometimes included in life insurance policies for no cost. Many of these riders, however, treat the accelerated benefits similar to a policy loan. Thus, the eventual death benefit left over is equal to the initial death benefit, less the accelerated amount, minus the interest charged against the accelerated amount.
The accelerated death benefit rider is a relatively new product, and older policies may not include one. If your existing policy doesn't provide for an accelerated death benefits rider, ask your insurer if it can be added. Note that adding the rider may increase your premium.
Should I get an accelerated death benefits rider?
If you're shopping for life insurance now, there's a good chance an accelerated death benefits rider will be automatically included in your policy for no additional cost, meaning there's no downside. If your insurer charges extra for the rider, consider if developing a terminal illness would result in financial stress for you or your loved ones. Depending on the cost, adding the accelerated death benefit rider may be worth the peace of mind that you'd have access to additional funds if you needed them.
You should also compare your insurer's accelerated death benefits rider with their long-term care rider and chronic illness rider. If you're concerned about developing a certain serious health issue, make sure you choose the rider that includes that condition, and that you can afford any increase in premium.
How to get life insurance through Progressive
Get a life insurance quote online in just minutes. You'll answer some questions and then choose your coverage amount, term length, and other policy details. You can also call 1-866-912-2477 to speak with a licensed representative from Progressive Life by eFinancial who can help you find the right policy for you.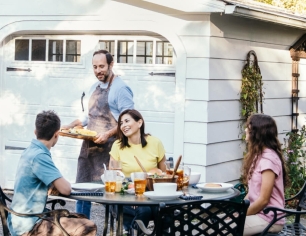 Get a free life insurance quote online in minutes