How do aftermarket parts work with insurance?
After an accident, most insurance companies include the use of aftermarket parts in estimates for repairs. Aftermarket parts that you install yourself as a vehicle modification may also be covered up to a certain limit on a standard auto insurance policy. If you need more coverage for your vehicle's custom parts, then you may want to consider purchasing supplemental coverage.
3 min to read
What does the term "aftermarket parts" mean?
Aftermarket parts are replacement parts made by any manufacturer that isn't the vehicle's original manufacturer. They can be used for repairs or to modify a vehicle's performance or appearance. Aftermarket parts are new — not used parts from other vehicles.
What's the difference between aftermarket parts and OEM parts?
If you're looking to replace parts on your vehicle due to repairs without insurance involvement or car modifications, you'll typically have two options — aftermarket parts or OEM (Original Equipment Manufacturer) parts. The difference between the two is the manufacturer — aftermarket parts come from a third-party manufacturer, while OEM parts come straight from the vehicle's original manufacturer.
There's a common perception that OEM parts are better than aftermarket parts because they come from the original manufacturer. In reality, you can find aftermarket parts that are just as good or even better than the equivalent OEM part — the quality ultimately comes down to the manufacturer.
Are OEM parts covered by auto insurance?
Insurance companies may write repair estimates that include OEM parts depending on the make, model, and year of the vehicle and type of repairs needed. However, you generally need to have specific OEM parts coverage on your auto policy for your insurer to fully cover using only OEM parts for repairs. OEM parts coverage is commonly available for motorcycles, but many insurers don't offer OEM coverage for cars. At Progressive, OEM parts coverage is offered for motorcycles but not for cars.
Why do insurance companies write estimates that include aftermarket parts for repairs?
Insurance companies write estimates that include aftermarket parts for repairs because they can return a vehicle to pre-loss condition and usually cost less than OEM parts. This helps keep repair costs in check, resulting in lower premiums for all policyholders. If you or your shop of choice use OEM parts when aftermarket parts are available to repair the vehicle to pre-loss condition, you may have to pay the difference in cost between the aftermarket and OEM part.
Can an insurance company write an estimate that includes used parts for repairs?
Your insurance policy may allow your insurance company to write estimates that include used parts. If your policy allows the inclusion of used parts, they may be used when returning your vehicle to its pre-loss condition. Keep in mind that used parts are not the same as aftermarket parts, which are new and from a third-party manufacturer.
Are there aftermarket parts laws by state?
Some states may regulate the inclusion of aftermarket parts in insurer estimates. Your state's regulation of aftermarket parts can vary significantly from other states.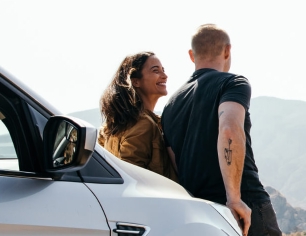 Quote car insurance online or give us a call