Can a landlord require renters insurance?
Yes, your landlord or rental company may mandate proof of renters insurance before you're permitted to move into an apartment or rental home. Renters insurance is never mandated by law, but sometimes landlords require renters insurance policies in order to protect themselves against liability lawsuits.
3 min to read
Why do landlords require renters insurance?
Landlords are looking to avoid lawsuits from tenants, and personal liability coverage on your renters insurance policy may help cover liability claims. Here are some instances when your renters insurance policy can act as a safeguard for you and your landlord.
Bodily injury claims
If someone is injured at your residence, personal liability coverage may provide coverage for the injured party's medical bills, up to the limits of your coverage, and shield your landlord from responsibility. Learn more about personal liability coverage for renters.
Property damage claims
If your belongings are damaged or lost, for example, in a fire or burglary, your landlord won't be responsible for replacing the items. But your personal property coverage may pay to repair or replace your belongings, up to your coverage limits.
Temporary housing claims
If your unit or rental home is damaged and becomes uninhabitable, your policy's loss of use coverage may pay for you to live elsewhere while your residence is repaired or rebuilt—assuming the damage was due to a covered loss. This may save your landlord from covering your temporary relocation expenses out of their own pocket.
Learn more about what renters insurance covers and how renters insurance works.
Stay protected with a renters insurance policy through Progressive
Go Online
It only takes a few minutes to receive an accurate and affordable quote.
Get renters insurance
Call a rep
Speak with a licensed representative who can guide you through your quote.
Call 1-866-749-7436
Ask an agent
Connect with an independent agent near you.
Find an agent online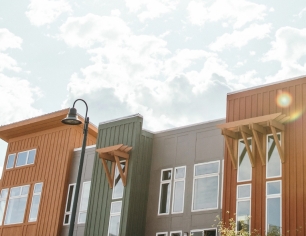 Get a renters insurance quote online or call for advice