Can I test drive a car without insurance?
Yes. You typically don't need to show proof of insurance on a test drive. If you're buying from a dealer, their insurance will usually cover damage and injuries if you have an accident during a test drive. A private seller's insurance should also cover injuries, but you should confirm they have insurance. You may still want your own insurance as you can be responsible for damages or injuries you cause during the test drive.
5 min to read
What's required to test drive a car?
Generally, you only need a valid driver's license to test drive a car. However, what is required to test drive a car may vary between dealerships and states.
Do you need proof of insurance to test drive a car?
If you are buying a car from a dealership and don't have your own auto insurance, that usually won't stop you from taking a spin in a vehicle you want to purchase.
Dealerships are legally required to insure the inventory on their lot. Usually, this takes the form of a blanket policy that covers accidents and any damage to their cars that might occur during test drives. This special coverage, known as garage liability insurance, is designed for commercial sellers, including new and used automotive dealers. It covers customers, as well as the dealer's employees. If there's an accident, and the dealer seeks to hold you responsible for damage to their vehicle, your insurance policy can help protect you if they attempt to recoup the repair costs from you or your insurer.
If you're buying a car from a private seller and interested in test driving, you're typically covered by the vehicle owner's auto insurance. That means the person selling the car provides the insurance during a test drive. While a prospective buyer doesn't need to provide proof of insurance before a test drive when doing business with a private party, it's smart to confirm that they have auto insurance before you drive their car. Ask for a signed statement confirming:
You have permission to drive the car
The vehicle you want to purchase is insured
You're not responsible for the car insurance deductible in the event of an accident.
Learn more about how to test drive a car and how long you can test drive a car.
Pro tip:
If the requirements to test drive a car include signing a waiver, you could be liable for any vehicle accidents during a test drive. This presents a considerable risk for individuals without insurance. Even if you do carry insurance, speak with your provider first to confirm you're covered in these situations.
Do you need proof of insurance after the test drive?
While insurance isn't needed for you to take a test drive at a dealership or with a private seller, it's generally needed to buy the car if your state requires car insurance. Before taking ownership and driving the vehicle off a dealer's lot, you must show proof of insurance. A private seller may not ask for proof, but once the title is transferred over, the responsibility of insurance falls squarely on you as the vehicle's new owner. Learn more about car insurance requirements by state.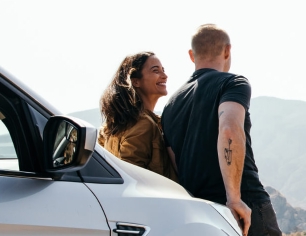 Quote car insurance online or give us a call