Insurance for a co-op
A condo insurance policy may also cover a co-op. The difference between a condo and a co-op lies in the ownership structure. Condo owners own a unit within the building while co-op owners own shares of the building and lease the unit they live in. The co-op management board is responsible for insuring the exterior of the building and common areas.
3 min to read
Is there specific co-op insurance?
Co-ops are covered with a condo insurance policy, and not a specific "co-op" policy. The types of coverages available vary by insurer, condo policy, and the master policy, but available coverages may include:
How does insuring a co-op work?
When you buy into a co-op, you normally pay maintenance or association fees. The co-op management board may use a part of those fees to buy a master insurance policy. Before buying insurance for your co-op it's important to understand what the board's master policy does and doesn't cover, so you can get the protection you need.
What the board's master policy may cover
In general, the master policy typically covers:
The exterior of the building

The common areas all residents share
What the board's master policy won't cover
Master policies won't pay to repair or replace personal property. Master policies also typically won't cover upgrades to structural components that are damaged. If you remodel your kitchen and install quartz countertops and marble floors, for example, the co-op's master policy likely won't cover it, but your condo policy might.
When do you need insurance for your co-op?
Typically, there are no laws requiring you to buy insurance if you have a co-op. But if you have a mortgage, your lender will typically require it, and many co-op associations also require it. Even if a policy isn't required, buying insurance for your co-op may help protect your investment, personal belongings, and assets with coverage that extends beyond the board's master policy.
How to get insurance for your co-op through Progressive
Online
Customize your coverages and start date when you quote online.
Get a condo insurance quote
Call us
Talk to a licensed representative who can help you quote condo insurance.
Call 1-866-749-7436
Through an agent
Connect with a licensed independent agent in your area.
Find an agent online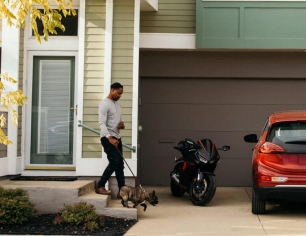 Get a condo insurance quote online or call for advice