What is condo insurance?
Sometimes referred to as "HO6 insurance," condo insurance can cover liability claims, damage to your condo unit and belongings, and additional living expenses if you're unable to stay in your residence due to a covered incident. Condo insurance generally won't cover common areas in your complex, like hallways, sidewalks and parking lots. That's the responsibility of your condominium or homeowners association. Condo policies can also insure townhomes, rowhomes, and subdivisions that aren't classified as condominiums.
4 min to read
Is condo insurance required?
If you have a mortgage on your condo, your lender will typically mandate an HO-6 policy. Additionally, your homeowners or condo association may require certain coverages and limits. However, even if your condo association has no stipulations and your condo is paid in full, condo insurance is highly recommended—after all, your condo is likely one of your most important and valuable assets.
Coverage type
Definition
Dwelling

Definition

Pays to repair or replace everything in your unit from the drywall in if your property is damaged due to a covered loss.
Personal property

Definition

Pays to repair or replace your belongings, up to specified limits, and is never included under the master insurance policy for your condo association. Anything that isn't attached to your condo is considered your personal property, including clothing, furniture, and electronics. Note that some condo insurers combine dwelling and personal property coverages.
Liability

Definition

If you're legally responsible for someone else's damages or injuries, personal liability provides coverage up to the limits of your HO6 policy. Liability coverage can also pay for medical bills resulting from an accident in your condo unit.
Loss of use

Definition

Loss of use coverage pays for additional living expenses above what you normally spend, including meals and hotel stays, up to your policy's limits if you're forced to move out of your condo while your unit is being repaired or rebuilt because of a covered incident.
Loss assessment

Definition

Loss assessment coverage can help if there's an accident in a shared area of your condo property, such as pools, stairwells, or clubhouses. Normally, your association's master policy provides coverage for these incidents, but if the amount of damage exceeds the master policy's limits, you may be responsible for the difference along with other residents in your development. Condo policies typically provide $1,000 for loss assessment coverage, but you can often purchase an optional endorsement to increase the limit.
Commonly covered perils
Perils are events that can cause damage to your condo unit or personal property. Here are a few examples of perils typically covered under condo insurance policies:
Fire and lightning
Windstorms and hail
Theft and vandalism
Weight of ice, snow, and sleet
See more on covered perils.
What's not covered under condo insurance?
Your HO6 insurance policy will have a list of coverage exclusions. The following are common examples of what's not covered:
Condo insurance also won't cover damage to shared areas of your condo complex, including any property your condo association owns. From your building's stairwell to your development's party center, your condo association's master policy protects all of your complex's common areas.
What is HOA insurance?
Your homeowners association (HOA) is responsible for carrying a master insurance policy to insure the common areas of your condominium development. A portion of the cost for a master policy is usually included in your monthly or annual HOA fees. The master policy protects against damages or injuries that occur in the "shared spaces" (including meeting rooms, swimming pools, tennis courts, etc.) of your complex. Coverage limits and exclusions on your HOA master insurance policy will vary based on your condo association and can help determine what's necessary for your own condo insurance policy.
Types of HOA insurance
Here are the three types of master insurance policies for condominiums:
All-in coverage:

Also known as "all inclusive" and the most comprehensive of the three coverages, insuring all property in your development and fixtures in your unit. With all-in coverage, your only responsibility is to cover your personal belongings.

Bare walls coverage:

Covers shared areas, including property owned by the condo/homeowners association, but won't extend to interior walls and fixtures in your unit.

Single entity coverage:

Insures common areas and association-owned property but, unlike bare walls coverage, also offers coverage for fixtures in your unit and any part of your unit's structure from when it was originally built.
HOA insurance vs. HO6 insurance
While "all in" master policies often cover more than just the bare structure of your condo, there are some basic differences between an association master policy and HO6 insurance:
Master insurance policy
Condo (HO6) insurance policy
Outdoor spaces: Parking lots, garages, and sidewalks

Condo (HO6) insurance policy

Individual unit areas: Floors, inner walls, plumbing, electrical, carpeting, cabinets, and other built-in fixtures
Recreational areas: Tennis courts, golf courses, swimming pools, party centers, and meeting rooms

Condo (HO6) insurance policy

Personal belongings: Furniture, clothing, kitchenware, and electronics
Common spaces: Hallways, staircases, and elevators

Condo (HO6) insurance policy

Valuables: Jewelry, art, and other valuables at specified limits
How much condo insurance do you need?
Your coverage selections and limits will depend on how your condo association's master insurance policy functions, as well as the amount you need to protect your assets and personal property.
Coverage type
Coverage limit
Dwelling

Coverage limit

If your association's policy features "all in" coverage, you may not need as much dwelling coverage. However, if your master policy indicates "bare walls" coverage," you'll need dwelling coverage for appliances, carpeting, and other fixtures.
Personal property

Coverage limit

Creating a home inventory is an ideal way to figure out the right limit for your personal property coverage. For example, if your belongings total $75,000, you need at least that much in coverage. Keep in mind, limits and options will vary by insurer.
Liability

Coverage limit

Choose a limit that best protects your assets. You can tabulate your assets by adding up your bank, brokerage, and retirement accounts, and equity in your condo or other property.

Most condo insurers offer a minimum coverage limit of $100,000 and a maximum of $500,000. If you need more than $500,000 in liability coverage, consider purchasing umbrella insurance.

Loss of use

Coverage limit

Your loss of use coverage limit is often 20% of your combined dwelling and personal property coverage amount. For example, if you have a $70,000 limit for dwelling and a $30,000 limit for personal property, then you could get up to $20,000 on a loss of use claim.
How much is condo insurance?
The average cost of a condo policy from Progressive is $622/per twelve-month policy. Many elements affect your cost for condo insurance, including location, claims history, fire safeguards, credit score, coverage choices, deductibles, and the condition of your unit. Learn more about factors impacting your price for home insurance and how to get cheap home insurance.
How to get condo insurance through Progressive
Online
Customize your coverages and start date when you quote online.
Get a condo insurance quote
Call us
Talk to a licensed representative who can help you quote condo insurance.
Call 1-866-749-7436
Through an agent
Connect with a licensed independent agent in your area.
Find an agent online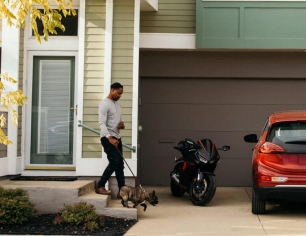 Get a condo insurance quote online or call for advice