What is a comprehensive car insurance deductible?
Comprehensive coverage, which protects your car from damage caused by unexpected events, includes a deductible that applies every time you file a comprehensive claim. Your comprehensive deductible is defined as the amount you pay out of pocket to repair or replace your vehicle after your claim is approved; this means that the remaining approved costs are covered by your insurance company (up to the actual cash value of your vehicle). The comprehensive deductible amount you choose determines your out-of-pocket costs for repairs and impacts your car insurance rate.
2 min to read
How do comprehensive deductibles work?
Your comprehensive deductible is the amount you agree to pay to repair or replace your vehicle when you file an approved comprehensive claim. For example, imagine you have a $400 comprehensive deductible, and you file a claim for $1,000 worth of damage after a tree falls on your car. If your claim is approved, you'll pay $400 out of pocket and the insurance company will pay the remaining $600.
Note that if the repair costs are less than your comprehensive deductible, you would pay for the repairs yourself because your insurer only covers damage that exceeds your deductible amount.
How much comprehensive deductible do I need?
Comprehensive deductibles can range from $100 to $2,000 in most states. The right comprehensive deductible amount for you depends on your preferences and needs for out-of-pocket costs and your overall insurance rate.
Lower deductible
A lower comprehensive deductible saves you money on out-of-pocket repair costs, but you'll usually have a higher insurance rate. If you're OK with paying a bit more on your car insurance in exchange for lower repair costs, or anticipate needing to file a claim or two, then a lower comprehensive deductible may make sense for you.
Higher deductible
A higher deductible typically means a lower insurance rate, but you'll pay more out of pocket for repairs. If you know you can afford to pay for a larger portion of repair costs yourself and you never or rarely file claims, then a higher comprehensive deductible may work best for you.
Not sure which comprehensive deductible amount is right for you? Our car insurance calculator can help you find the right policy coverages and deductible.
What else should I consider when choosing a comprehensive deductible?
Your car's value
The maximum amount that your comprehensive coverage will pay out is equal to your vehicle's value, so having a deductible that's close to your car's actual cash value isn't likely to be cost-effective.
Example:If your car is worth $2,200 and you select a $2,000 comprehensive deductible, the most your coverage will pay out is $200 — the difference between the car's value and your deductible.
Common hazards in your area
Comprehensive only covers damage from events outside of your control like natural disasters, vandalism, falling objects, collisions with wildlife, and similar perils. If you live in an area where these hazards are common, you may benefit more from a low comprehensive deductible because you may have a higher likelihood of filing a comprehensive claim. If your area isn't prone to these perils, a higher comprehensive deductible may make more sense.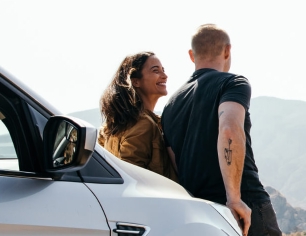 Quote car insurance online or give us a call