Does homeowners insurance cover gutters?
If a windstorm, lightning strike, or another covered peril damages your home's gutters, your homeowners policy may pay for their repair or replacement, up to your coverage limits and minus your deductible. Your homeowners policy won't cover damage to your gutters due to negligence or wear and tear.
1 min to read
When does insurance cover gutters?
Your homeowners insurance may cover gutters if covered perils damage them. For example, if a tree branch snaps off during a strong windstorm and knocks your gutters free, your homeowners insurance policy's dwelling coverage may pay to repair the damage.
Your homeowners insurance may cover damage to your gutters caused by fire, tornadoes, hurricanes, storm damage, and other weather-related situations, but there are always exceptions. If your gutters are loose and fall due to a windstorm, your policy may not cover the damage if you did not properly secure the gutters.
How much does it cost to replace gutters?
Gutters have a lifespan between 20 and 50 years, but if your gutters begin to show signs of aging and are damaged or sagging, it's up to you to replace them. The cost to replace gutters varies depending on your location, the cost of labor and materials, and the size of your home's perimeter.
Get dwelling coverage from Progressive
Online
Compare and customize your coverages and limits when you quote online.
Quote homeowners insurance online
Call a rep
Talk to a licensed representative who can help you quote home insurance.
Call 1-866-749-7436
Through an agent
Connect with a licensed independent agent in your neighborhood.
Find an agent online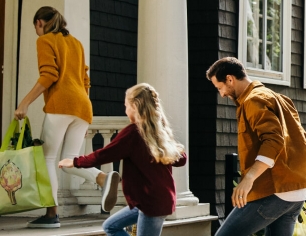 Quote homeowners insurance online or call for advice