Does auto insurance cover transmission repair?
Auto insurance generally doesn't cover the repair or replacement of your car's transmission unless the damage was a result of a covered incident. For example, your policy's physical damage coverages, comprehensive and collision, may pay for repairs to your transmission if the damage was caused by hitting an animal or guardrail.
4 min to read
When does auto insurance cover transmission replacement or repair?
Here are examples of how your own auto policy may help cover the cost of repairing the transmission when the damage is the result of a covered event:
Comprehensive coverage
Comprehensive car insurance coverage may cover events beyond your control: theft, vandalism, hitting an animal, glass breakage, fire, and weather-related issues. If such an event damages your transmission, comprehensive may pay for the damage, minus your car insurance deductible.
Collision coverage
Auto collision coverage may cover damage to your car's transmission from hitting an object, such as another vehicle, tree, or fence, minus your deductible. Collision may also cover you if your car is hit while parked and the transmission is damaged. Learn what to do if someone hits your parked car.
Uninsured motorist coverage
Uninsured/underinsured motorist coverage may pay for repairs if another driver damages your transmission and doesn't have adequate insurance to pay for the damage, up to your policy's limits.
Unfortunately, most transmission repairs are the result of either normal wear and tear or inadequate maintenance, neither of which is covered by car insurance policies. Learn more about auto insurance coverages.
Does gap insurance cover transmission failure?
No. Gap insurance may pay the difference on your loan if your car gets stolen or totaled in an accident and you still owe more than the vehicle is worth. Learn more about what happens if your car is stolen.
Does "full coverage" insurance cover a transmission?
"Full coverage" car insurance isn't really a type of auto insurance. It's actually a generic term that's sometimes used to describe a combination of comprehensive, collision, and state-mandated coverages such as liability. If you have an auto insurance policy that includes those coverages, damage to your transmission might be covered if it was caused by an accident (collision) or an unexpected event (comprehensive), such as a tree falling on your vehicle.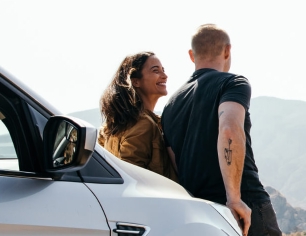 Quote car insurance online or give us a call