How does an extended car warranty work?
When you buy a car that's new or has low mileage, it may be covered by a manufacturer's warranty. This warranty makes the automaker responsible for covering the cost of certain repairs if something breaks. You also can purchase a car extended warranty that extends the warranty period offered by the manufacturer. An extended car warranty can be helpful if your car has high mileage or beyond its manufacturer's warranty.
3 min to read
What is an extended car warranty?
An extended car warranty is sometimes called a vehicle service contract. An extended warranty is much like a manufacturer's warranty in that it typically covers malfunctions of major systems like the powertrain. A bumper-to-bumper warranty can cover more systems, including heating and air conditioning, steering, and safety tech, among others. Some extended car warranties may also cover repairs for typical car wear and tear.
Extended car warranty coverage
If you have an extended warranty and one of your car's parts or systems breaks, you can take it to an authorized dealer or mechanic and have it repaired at little or no charge. The warranty company bears most of the cost. But be sure to read the warranty's fine print. Some warranties might have deductibles or require you to submit costs for reimbursement. The warranty might also cover only named components and exclude others.
While extended warranties are one option, there are insurance coverages that can cover many of the same things, often at a lower cost. Mechanical breakdown insurance is one type of coverage that can take the place of an extended car warranty. It's a more comprehensive alternative to an extended vehicle warranty. And with Good Sam's mechanical breakdown insurance available through Progressive, a mechanical repair plan pays to repair your car's sudden and unexpected breakdown.
Learn more about the differences between car warranties and car insurance.
When are extended car warranties worth it?
While manufacturers' warranties are a great benefit, extended car warranties are often not economical. The terms and conditions of coverage often make it more cost-effective for car-buyers to cover the costs of repairs themselves than cover the warranty cost.
You're buying a high-mileage vehicle
If you're buying a new car that's long past its manufacturer's warranty, an extended warranty can help cover repair costs when parts start failing.
Your cost of insurance is high
Insurance such as mechanical breakdown coverage is often more cost-effective than an extended warranty. But, if you have a poor claims history or high premium costs, an extended warranty may be more economical in some cases.
You put a lot of miles on cars
If you drive for work or travel frequently, you may exceed the mileage limit for your manufacturer's warranty in short order. An extended warranty can help fill the gap if parts fail or break down.
Large repair bills are unaffordable
Sometimes it's easier to pay small monthly fees than a single large bill all at once. If it's easier for you to budget $100-$250 per month for a warranty than it would be to pay $600 or more for a large repair, then an extended warranty might be helpful.
Should you buy an extended car warranty?
While there are a few cases when an extended warranty may make sense, it may make more sense to set aside money each month so that you can cover the cost of repairs yourself if something breaks. Alternatively, you may want to consider purchasing mechanical breakdown coverage, which can help cover the cost of expensive repairs to get you back on the road.
Get the right insurance coverage with Progressive
Current Progressive customers
You can log in or call 1-866-749-7436 to check on your coverages.
New Progressive customers
Quote auto insurance online or call 1-866-749-7436 to insure your car.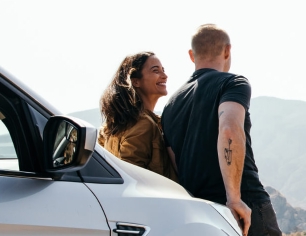 Quote car insurance online or give us a call