Can you get insurance for a game console?
Yes, you can get insurance for your game console by purchasing a policy through an electronic device insurer. Homeowners insurance can also provide limited coverage for stolen game consoles or if a covered event damages your system. However, a standalone game console insurance policy through an electronic device insurer can offer more comprehensive coverage, including for theft and damage from accidents and natural disasters.
3 min to read
Does homeowners insurance cover gaming consoles?
Your homeowners insurance personal property coverage may cover a gaming console that's stolen during a burglary or damaged due to another covered peril. Your gaming console may be covered up to your policy limits and minus your deductible. Most deductibles typically range from $500 to $1,000, and certain sub-limits may apply. However, if you accidentally drop a game console or spill liquid on it, your home insurance typically won't cover the damages since they weren't due to a covered peril.
What does game console insurance cover?
Depending on the insurer, gaming system insurance may cover damage from theft/vandalism, accidents, and natural disasters. It can provide broader coverage than your homeowners policy and the manufacturer's warranty included with your device. Homeowners insurance doesn't cover accidents, and warranties typically only cover manufacturing defects for a limited time. Progressive Electronic Device Insurance by Worth Ave. Group can cover the following:
Cracked screens
Water damage and submersion
Damage from accidental drops
Theft and vandalism
Damage from natural disasters like fires and floods
Damage due to power surges
You can get gaming console insurance for your PS5, Nintendo Switch, Xbox, Shield, or any other gaming system you want covered. Whether the gaming console is new, used, or refurbished, you can purchase coverage as long as there's no pre-existing damage.
How does gaming console insurance work?
When you purchase a gaming console insurance policy, you'll select a limit based on the value of your gaming system and how much coverage you want. If your console is damaged by a covered incident, the insurer will pay the repair or replacement costs up to your policy limit and minus your deductible. Worth Ave. Group allows for unlimited claims, and you can choose your term length and payment frequency.
Is insurance for a game console worth it?
All the access points, tools, and computer technology that make up a gaming console create more opportunity for breaks and damages. Gaming system insurance through Progressive can cost as low as $28.75 per year;* just one common repair could make having a policy worthwhile. Plus, with Worth Ave. Group deductibles starting around $50, your deductible will likely be less than the one you'd pay via your homeowners insurance.
How can I protect my gaming console from damage or loss?
Take these steps to help prevent damage to your game console:
Teach your kids to use the device carefully. Consoles like the Nintendo Switch hold a special appeal among children, and wear and tear won't be covered like drops and spills may be.
Unplug your game consoles or make sure they're plugged into surge protectors when a storm is approaching.
To reduce the risk of theft, keep game consoles stored out of sight of windows and don't leave empty branded boxes outside where passing traffic can see them.
To prevent your gaming console from overheating, keep it in an open, well-ventilated space, out of direct sunlight, and avoid prolonged use.
When you purchase a game or a game console, store your receipts somewhere safe or take a photo of them. Your insurance company might request receipts to confirm their value if something is stolen.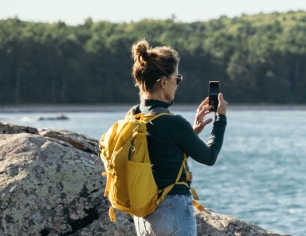 Get a free quote for insuring your phone or electronic device