Can I get a car title replacement?
Yes, you can replace a car title. A car title is a legal document identifying you as the owner. Whether you're purchasing from a dealer or private citizen, the car title must be transferred to your name. Rest assured, if you lose it, your car title document can be replaced.
3 min to read
How to replace a lost car title
Gather the information that proves you own the car
Although losing a car title can feel stressful, there are straightforward steps you can take to replace it. Before submitting your application for a duplicate, you'll need the following details, which can help prove that you're the owner:
If you financed, contact your loan company
After you've gathered this information, try connecting with the company that helped you finance the vehicle if you have a car loan. They may be able to produce a copy of the title. If not, you can visit your state's department of motor vehicles either online or in person. From there, you can initiate a duplicate title request.
Understand your state's title replacement process
As you begin this process, understand it varies from state to state. For example, you may need to specify why you need to replace the title and get it notarized. And in other states you may need to make sure there are no other edits to the information listed on the title certificate. So, if your address or name has changed, you'll have to contact a state motor vehicle department representative beforehand.
Why is a car title important?
Your vehicle title is a legal form identifying you as the car's owner, and you won't be able to sell your current vehicle until you've received the requested duplicate copy. In contrast, if you're considering purchasing a car, the car title provides necessary details like the odometer's reading at the time of the sale, the VIN, and whether there's a lien on the vehicle.
How long does it take to get a replacement car title?
The length of time it takes to receive your duplicate car title depends on the state. Typically, there's a 15- to 30-day processing wait. However, some states provide instant car titles. Additionally, if you've waited more than 40 days for the replacement, submit an inquiry to your state's DMV.
Once you've received the duplicate title, be sure to store it in a secure location, like a safety security box or a fireproof container at your house.
If you're requesting a car title because you're getting ready to sell your car, you can learn more about selling your car privately or selling to a dealership.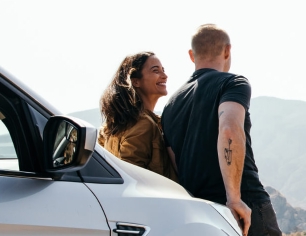 Quote car insurance online or give us a call