Can you insure a tiny home?
You won't be able to cover a tiny home with a standard home insurance policy. However, depending on the insurer and your state, you may be able to insure your tiny home with a mobile/manufactured home insurance policy.
3 min to read
What is a tiny home?
There are different ideas of what a tiny home is, but it's typically a dwelling designed to save space that falls between 100 and 400 square feet. Tiny houses can be built on mobile foundations similar to RVs or on a solid foundation. According to the 2018 International Residential Code, a tiny home is a dwelling unit with 400 square feet of floor space or less, not including lofts.
Is insurance for a tiny house required?
If you own your tiny house, insurance coverage isn't required by law. However, if you finance the purchase of the home, your bank or lender may require you to insure the tiny home like you would for a traditional home or vehicle.
Does standard homeowners insurance cover tiny homes?
No. If it's stationary, you'll need a mobile/manufactured home insurance policy.
Insurance for a stationary tiny house
Requirements for coverage on a tiny home may vary by insurer and state. Progressive requires the tiny home to be factory-constructed and prefers certification from NOAH. Self-constructed units are ineligible.
Mobile/manufactured home insurance policies may provide coverage similar to a traditional homeowners insurance policy for stationary tiny homes:
Insurance for a tiny house on wheels
Since a tiny house on wheels will be traveling, there's a higher risk it can be damaged more easily than a tiny stationary house. Note that Progressive won't provide coverage if you're moving your home on a regular basis.
What to do if you're moving your tiny house
In order to protect your property and belongings while you're on the road, some companies offer a transit endorsement option that extends coverage to your tiny house while you're moving between locations. Progressive offers Trip Collision coverage for a specific 30-day period while you're moving your home. Trip collision coverage protects the structure of the property only, up to your policy's limits, and not the contents inside.
Check with your insurer to see if your policy's coverages are in effect at your destination. Some insurance companies won't provide coverage in specific geographic regions due to risks like flooding or wildfires.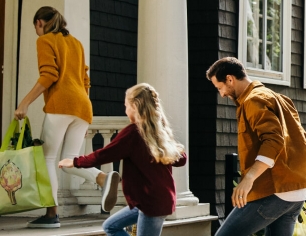 Quote homeowners insurance online or call for advice