Does insurance cover classic car restoration?
Yes, if you have classic car insurance, you can typically add an optional coverage for the duration of your restoration project. The additional coverage is designed specifically for insuring a project car that's being actively restored, and it's not typically available via standard auto insurance.
2 min to read
How do I insure my restoration vehicle or project car?
To insure your restoration vehicle or project car, you need to get a classic car insurance policy and add on the optional restoration coverage. Standard auto insurance policies don't typically allow for restoration coverage. Classic car insurers that offer restoration coverage typically require proof that you're actively restoring the car. Acceptable proof of your active classic car restoration project might include:
Photos and videos
Receipts for purchases related to the restoration project
Detailed explanations about the work done so far
Plans and anticipated timetables for completing the work
Progressive Classic Car by Hagerty calls restoration coverage "Vehicle Under Construction" coverage, or VUC. Note that it's designed to be temporary — once your car is fully restored, you'll remove the coverage from your policy.
Can I increase the limit of my classic car restoration insurance?
Yes, an increasing limit is the main feature of restoration coverage since your vehicle should increase in value as you progress through your restoration project. When you add on VUC coverage with Hagerty, your coverage limit will automatically increase by 10% every three months, up to $25,000.* This takes the guesswork out of accounting for the increase in your classic car's value as you restore it.
Insurers may have different automatic limit increases, or they may require you to provide periodic updates and documentation. Check your policy's terms and conditions for your restoration coverage details.
Are my unique parts and tools covered during the restoration?
Through Hagerty, Vehicle Under Construction coverage comes with $750 of coverage for your automotive tools. Optional additional coverage for tools may also be purchased if you need it. Unique spare parts intended for your vehicle would be covered up to $750 through your comprehensive coverage, or you can purchase optional coverages for automobilia and all spare parts, even those not originally intended for your vehicle.
Coverage options and limits vary by insurer, so check with yours to understand your options before purchasing.
How to get classic car insurance
Online
Get a classic car insurance quote and choose the coverages you need.
Call a rep
Call 1-888-534-8980 and speak with a representative from Progressive Classic Car by Hagerty.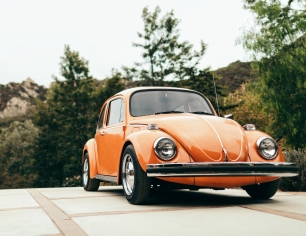 Get a free quote for classic car insurance today