Is insurance for tablets and iPads worth it?
If you frequently use your tablet or take it with you, tablet insurance through an electronic device insurer can be worth it. iPad or tablet insurance can be affordable and provide peace of mind that expensive repairs or replacements would be covered in case your tablet is stolen or accidentally damaged.
3 min to read
What does tablet and iPad insurance cover?
Tablet or iPad insurance purchased through an electronic device insurer typically covers theft and accidental damage, minus your deductible and up to your selected coverage limit. Progressive Electronic Device Insurance by Worth Ave. Group covers the following incidents:
Accidental damage, including drops

Power surges from lightning
You can typically get coverage via tablet insurance for Samsung tablets, iPads, and other types of tablets at any time — not just when your device is new. Through Worth Ave. Group, you can even get coverage on used and refurbished tablets, and you can make unlimited claims.
How does tablet insurance work?
If you file a claim with Worth Ave. Group for a covered incident, you'll pay a deductible of $50, and Worth Ave. Group may pay for the repair or replacement up to your coverage limit.
What about my tablet or iPad's extended warranty coverage?
While specialized tablet insurance protects your budget from accidental damage or theft, the extended warranty that comes with your tablet only covers manufacturing defects — and only in the first months to a year of purchasing it. Without additional insurance, you'll need to pay out of pocket to repair or replace your tablet after costly incidents like theft, drops, cracked screens, and water damage.
Are my devices protected on my home or renters insurance?
Personal property coverage on a home or renters policy may include coverage for your electronics when they're damaged due to a covered peril, up to your policy's limits and minus your deductible. You may even file a claim for items that were damaged or stolen outside your home.
However, homeowners and renters insurance policies typically don't cover accidental damage (since it's not a covered peril). And homeowners insurance deductibles start at around $500 to $1,000, which may be much higher than the deductible for a tablet or iPad insurance policy. Plus, there may be sub-limits that reduce the payout you can receive for items like a tablet.
How much does insurance for iPads and tablets cost?
The average tablet costs $4 to insure.* The cost of your tablet or iPad insurance will ultimately depend on the coverage amount you select. The average electronic device claim payout for all devices insured by Worth Ave. Group is $398.71, so even if you only make a claim every few years, you can still save a significant amount compared to not having any tablet insurance.
Pro tip:
To further protect your tablet, add a case and screen protector as soon as you get your new device, and keep the tablet in a secure, safe place when you're not using it.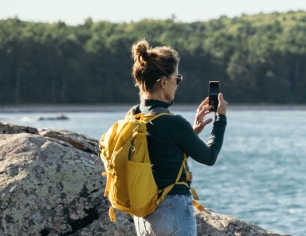 Get a free quote for insuring your phone or electronic device