What is a Jet Ski?
Jet Ski is a brand name for a personal watercraft. Personal watercraft (PWC) are typically small and easy to transport, with a motorcycle-like riding position and the capacity to carry a driver and up to two passengers. A jet engine takes in water and shoots it out to create a force that propels the craft forward. Agile and capable of high speeds, Jet Skis are a favorite among water sports enthusiasts.
2 min to read
Pros and cons of owning a Jet Ski
Pros of a Jet Ski
Cost: PWCs are among the more affordable types of boats.

Convenience: PWCs are easy to transport and use, making them accessible to many.

Flexibility: PWCs usually have enough power to tow water sports equipment, and can even be used for cruising, depending on the length of your trip.
Small size: Size limitations affect the number of passengers and the ability to stretch out, bring extra cargo, or relax much on longer outings.

Exposure: You won't have much protection from inclement weather or rough seas if conditions turn rough once you're out on the water.
Are Jet Skis dangerous?
Personal watercraft (PWC) come with their share of risk but aren't the riskiest type of craft on the water. According to the United States Coast Guard 2020 Recreational Boating Safety report, PWCs were responsible for a little more than a quarter of boating injuries and about 8% of boating fatalities.
Are Jet Skis worth it?
The answer to this question is personal and depends on what kind of boating experience you want to have. Consider the above pros and cons of owning a jet ski as you make your decision. PWCs require a license in many states, so you may need to get a boating license to drive your Jet Ski. Some states also require personal watercraft insurance, so be sure to check your state's boat insurance requirements before you buy. Additional budget considerations for a PWC include the cost of a trailer, and any required boating safety gear.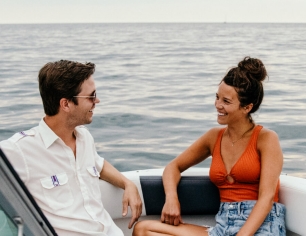 Enjoy life on the water with boat insurance from Progressive