Life insurance for people with felonies and criminal records
Some companies won't offer traditional life insurance if you have a felony on your record, while others might if you meet certain conditions. If you're a convicted felon and you can't qualify for traditional life insurance, you may be able to get coverage through a guaranteed issue policy or an accidental death benefit policy. Regardless of the type of policy you qualify for, your premium will likely be higher if you have a criminal history.
3 min to read
Can a felon get life insurance?
Yes, but a convicted felon's life insurance options will be more limited. Some insurers allow felons to qualify for traditional life insurance policies if they meet certain conditions. For example, felons might be able to get traditional life insurance if:
They were convicted 10 or more years ago (or 20 years ago for certain crimes)
They haven't been on probation or parole for at least 10 years
Their conviction wasn't related to a violent crime like rape, murder, attempted murder, or manslaughter
Every insurer has their own eligibility rules for applicants, and some only offer convicted felons a guaranteed issue life insurance or a policy with an accidental death benefit, no matter how long ago the conviction was. Learn more about the different types of life insurance so you know which to ask about.
Do life insurance companies check criminal records?
Yes, during a life insurance application, you will be asked questions about your criminal history, lifestyle, and background so the insurer can evaluate your potential risk. The application typically covers your driving history, occupation, hobbies, health, finances, and criminal record.
The insurer will cross-check the information you provide with public records. Your criminal history will then affect your eligibility — including the life insurance types, death benefit amount, and life insurance rate you qualify for.
Can an inmate purchase life insurance?
Generally speaking, insurers don't offer new traditional life insurance policies to anyone currently incarcerated, due to the high risks involved. Prisoners have restricted access to financial resources, and, on average, shorter life expectancies than other applicant groups. Even if a felon is currently on probation or parole, they may be denied traditional coverage.
What about burial insurance for inmates?
While final expense or burial insurance may be difficult or impossible to get as a current inmate, it can be an option if you've been released. Depending on your age and circumstances, you may also qualify for a term life or whole life policy. Progressive offers final expense and term policies through Fidelity Life, plus other options. Here's how the requirements work for convicted felons over age 50:
Fidelity Life RAPIDecision Final Expense: You may qualify if your felony was more than five years ago and you're not currently on probation.
Fidelity Life RAPIDecision Senior Life (term): You may qualify if you're age 50–60 and your felony was more than two years ago.
Whole life insurance: If you're age 50–85 and don't qualify for a RAPIDecision product, an agent may offer you a standard whole life insurance policy.
How to get life insurance as a felon
To find out which life insurance policy would be best for your circumstances, call 1-866-912-2477 to speak with a licensed representative from Progressive Life by eFinancial about your options.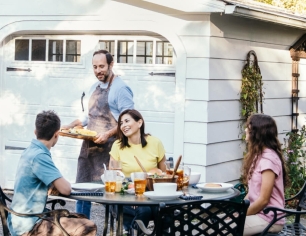 Get a free life insurance quote online in minutes