How does multi-car insurance work?
Multi-car insurance means having multiple vehicles on one car insurance policy kept in the same location. Let your insurance company know if you have another vehicle so it can be added to your policy.
2 min to read
What's required for getting multiple-car insurance?
A multi-car insurance policy just means you have two or more vehicles on your policy. If you have more than one vehicle that you keep at the same address, you can add them all to your policy. Some insurance companies may state that they must be "garaged" at the same address, but an actual garage isn't required. It just means the cars must be parked at or near the same address.
Example:If your child goes away for school and has their own vehicle, the car can typically remain on your multi-car insurance policy as long as the student still uses your home as their primary address. That applies even if the school is out of state. However, you should let your insurer know that the car will be kept ("garaged") at a different location than your home for an extended period.
Can I customize the coverage levels for each car on my policy?
Some coverages are customizable to each vehicle. Generally speaking, your liability and uninsured motorist coverage limits are set at the policy level, which means you can't customize them to each driver or vehicle on the policy. However, with collision and comprehensive coverage you can typically choose different deductibles for each vehicle.
Can I get a discount for having multiple cars on my insurance with Progressive's multi-car discount?
Yes, you can earn a multi-car discount when you have more than one vehicle listed on your Progressive auto insurance policy. Just add any car belonging to a spouse, family member, or roommate to your policy, and you will receive the multi-car discount as long as the car is kept primarily at your address. Learn other ways to get affordable car insurance.
Are there limits to how many drivers can be added onto multi-car insurance policies?
Insurance companies have different rules about who can or can't be added to a car insurance policy, as well as how many drivers can be listed. Spouses and children who live at the same address where the cars are kept should generally be added (assuming they're eligible to drive), though in some cases there may be drivers who are excluded. In many cases, roommates and significant others you live with should also be added as drivers. Learn more about car insurance for unmarried couples.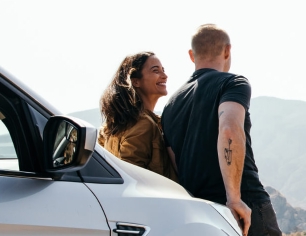 Quote car insurance online or give us a call