How do you get a lien removed from a car title?
Once your car loan is completely paid off, obtain a car title lien release from your lender so your state BMV or DMV can put the car title in your name. The lien removal process varies by state and typically involves completing paperwork and paying a fee for the new car title. Some states have electronic programs while others rely on hard copy processing.
2 min to read
What's a car lien?
A car lien is the lender's (known as the lienholder) legal right to the financed vehicle until it's paid in full. If you took out an auto loan to purchase your car, there's a lien on the car title until you pay it off.
Other cases that may result in a car lien include borrowing money against the car to repair it, using the vehicle as collateral for obtaining a loan, or owing money for unpaid parking tickets or fines. Legally, you won't have all ownership rights to the car until you make all the payments and the lien is removed.
How do I get a title for a car that has a lien?
After making your final car loan payment, the lender should either send you proof that the lien was discharged (sometimes called a vehicle lien release form), or if your state and lender participate in an electronic lien and title program, it may be released electronically. Either way, check with your state's BMV or DMV about how to apply for a new car title that's in your name. Learn more about obtaining your car title after paying off a loan.
Once you've followed the state's process for removing the lien and getting a new title, you should receive the new title and have full ownership rights to the vehicle.
What if I can't find the lienholder?
If your car lender merged with another company, sold the business, moved locations, changed names, or went out of business, you may have trouble locating the lienholder. Start by contacting your BMV or DMV. They may ask for documentation showing that you paid the lienholder back in full.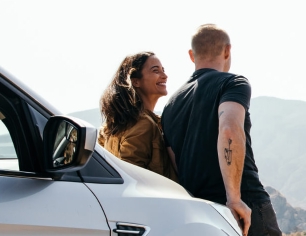 Quote car insurance online or give us a call