Questions to ask when renting an apartment
Entering into a lease agreement to rent an apartment or house involves commitments between you and your landlord. Too often, renters fail to review their lease and suffer the consequences — either by failing to account for utilities or other financial responsibilities or violating a lease term and losing their security deposit. Whether you're renting on your own or partnering with a roommate, there are several important questions to ask before renting. Here are a few that should be on every renter's list.
2 min to read
What are the best questions to ask before signing a lease?
It's crucial to be aware of all your lease terms, including any fine print, before you sign on the dotted line. Here are some common lease questions to ask before renting an apartment or house:
How long is the lease?
In many cases, a lease is a year-long contract. Some agreements are for longer — often in exchange for a rent discount. Others are shorter, especially if a new renter is brought in as part of a sublet or there is some other situation that might change the lease terms.
Are utilities included?
Some landlords bundle electric, water, Internet service, and possibly other amenities, like parking, into the cost of the rent. In other cases, tenants are responsible for paying utilities on their own. Either way, knowing what to ask before signing a lease and finding out what's included will help you plan accordingly.
How much is the security deposit?
Most security deposits are the equivalent of one month's rent. But depending on the state, some landlords can charge two months' rent or even more. (Check this list to find out the laws in your state.) In most cases, your security deposit is fully refundable, assuming you don't break the terms of the lease, such as nonpayment of rent, or damage to the apartment. On that note, be sure to find out what kind of penalty you have to pay if you need to exit your lease early. Those costs may come out of your deposit payment.
Is renters insurance required?
This is one of the most important questions to ask before renting a house or apartment. Some buildings make renters insurance mandatory to reduce the risk for disputes between the landlord and tenant if something happens to a tenant's belongings. Even if your landlord or complex doesn't require a renters policy, renters insurance is generally affordable and may protect your belongings, provide personal liability coverage, and pay for additional living expenses or loss of use if you're unable to live in your residence due to a covered loss.
What's covered by the landlord, and what's covered by my policy?
Your landlord is responsible for covering the building and common areas, while personal property coverage on a renters insurance policy may cover the items tenants bring with them when they move in. If you have items in a storage unit, personal property coverage may also cover a percentage of your possessions.
If you're liable for damages to your unit or rental home, personal liability coverage on your renters policy may cover you up to your policy's limits.
Learn more about renters insurance coverages.
Do roommates need separate renters insurance policies?
Many insurance companies allow roommates to share a renters insurance policy. However, keep in mind that any claim made by your roommate will go on your insurance record. Learn more about renters insurance with roommates.
Questions to ask about house rules
Every building or landlord has its own set of rules for tenants, so it's best to know everything upfront. For example: If you have a dog and the building doesn't allow pets, that's likely a deal-breaker for both sides. Here are some other common questions to ask a landlord before renting a house or apartment to clarify a property's specific policies and regulations:
Can I modify the unit?
Some landlords charge tenants for putting nails into the wall to hang up pictures, while others don't mind if you paint the bedroom your favorite color. Knowing what to ask when renting an apartment can help you find out what personalized touches are acceptable ahead of time.
Are guests allowed?
If you live in a walk-up apartment, chances are you can have guests as often as you want. But some multi-unit properties with lobbies have special rules for when guests can come and go. Ask ahead of time or consult your lease to know the property's policies.
Can I sublet my unit?
If you're thinking of asking someone to stay in your place during your lease, be sure to find out if that's an option before giving that person your keys. Subletting the space on your own without telling your landlord might violate your contract — and result in a financial penalty, or even eviction and losing your security deposit.
Get a renters insurance quote
Online
Answer some questions about your property and then customize your coverages.
Get a renters insurance quote
Call a rep
Speak with a licensed representative who can guide you through the process.
Call 1-866-749-7436
Through an agent
Connect with an independent agent near you.
Find an agent online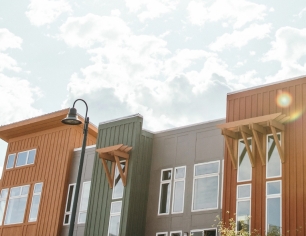 Get a renters insurance quote online or call for advice