What happens after a failed vehicle inspection?
A failed car inspection can result from a minor, easily fixable issue or can indicate a more complex or expensive problem. If you're facing a failed vehicle inspection, your priority should be scheduling needed repairs as well as a re-inspection within the timeframe your state allows.
2 min to read
What's involved in a car inspection?
Exact vehicle inspection requirements vary not only by state but also by the age and weight of your vehicle. In some states, you may need two inspections: a safety inspection and an emissions test. The safety inspection will determine whether your vehicle is safe to operate. The emissions inspection determines if your vehicle meets federal environmental standards. Learn more about the requirements for car inspections.
What makes a car fail inspection?
Any malfunction or issue with the tested features can result in a failed car inspection. Common reasons for a failed vehicle inspection include:
An active check engine light

Broken headlights and taillights

A malfunctioning catalytic converter
What happens if your car doesn't pass inspection?
When a car fails an inspection, it will receive a failed inspection sticker. You can drive your vehicle home and to a repair facility on a rejection sticker. You'll typically receive a specific time frame to repair any issues outlined in the inspection and to have the vehicle re-inspected. The mechanic who performed the inspection may be able to complete the repairs as well.
A minor issue such as a broken taillight can be a quick fix and have you ready to go the same day. More extensive issues may take longer to fix, so don't hesitate to make an appointment for the repairs.
What happens if your car fails inspection twice?
If you have already completed the appropriate repairs and your car fails its second inspection, you have a few options. A third inspection may be appropriate after you make further repairs if you're still within the allotted time frame since your first failed inspection. However, this will vary based on your location and can be costly.
Check your local department of motor vehicles (DMV) to see if any waivers are available to you. Some states will offer to waive the inspection or give an extension provided you meet certain conditions.
If your state offers such waivers, make sure to keep track of your repair invoices and other documents. They may help prove your eligibility.
Keep in mind that car insurance doesn't cover mechanical problems. However, you may be able to buy coverage for engine repairs and more through mechanical breakdown insurance.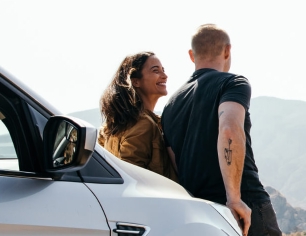 Quote car insurance online or give us a call