What is a supercar?
The definition of a supercar describes an expensive car that's flashy, fast, luxurious, and prestigious. Think of a supercar as top of the line — the best of the best. While insurers have their definitions for supercars, you can generally expect to pay more for auto insurance if you own a luxury vehicle.
4 min to read
What defines a supercar?
When defining a supercar, it's challenging to find specific language to define the differences between high-end luxury vehicles such as supercars, hypercars, and muscle cars. Things like speed, horsepower, price, or the car's aesthetic may come to mind. But there's no set measurement for each of these categories. There are some nuances between the cars that provide some guidance.
Supercar vs. sports car
Sports cars are more luxurious and are designed to make driving easy and comfortable, with a sleek design and high-tech features.
However, not all sports cars are supercars. A supercar goes faster, costs more, and can be more nuanced to drive. Sports cars are suitable for daily driving, while a supercar may be almost too prized and powerful to drive in traffic. According to Boss Hunting, "supercars are harder to handle, usually have an output above 500 horsepower, and their price point places them in a slimmer percentile of affordability compared to [sports cars]."
Supercar vs. hypercar
Some cars are more exclusive than supercars. They're called hypercars. Manufacturers typically sell hypercars in limited quantities. According to Gear Patrol, "All hypercars are supercars, but not all supercars are hypercars," adding that "technological marvel" helps a hypercar pull away and "not a single compromise can be made" in its design. Automakers build hypercars for thrill-seeking drivers, introducing groundbreaking technology to the market.
Supercar vs. muscle car
Some of the first vehicles to be called supercars were muscle cars. Larger than a sports car and perhaps faster than some foreign supercars, today's muscle cars are all about power and performance. These cars also honor America's proud auto manufacturing history. Muscle cars are at their best when they're accelerating straight ahead. Meanwhile, a sports car or supercar will make sharper and smoother turns while maintaining speed. Learn more about the difference between sports cars and muscle cars.
Insurance for supercars
Whether an exotic car is a sports car, supercar or hypercar may or may not matter when it comes to factors that impact your car insurance price. High-performance cars can lead to higher auto insurance rates because the car itself is more expensive than a more typical vehicle.
Progressive will likely insure your sports cars, supercars, hypercars, and muscle cars valued up to $150,000. You may want to consider a specialty insurer if your car is worth more than that. Get an auto insurance quote and learn more about insurance for sports and exotic cars.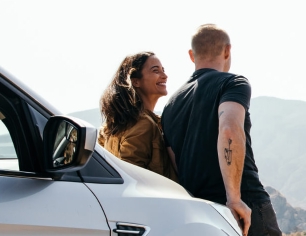 Quote car insurance online or give us a call