What is vehicle registration?
A vehicle registration officially certifies that a vehicle can be driven on public roads and connects a vehicle to both a state and an owner. Each state requires vehicles to be registered with the appropriate government agency, which then issues a vehicle registration certificate that shows who's responsible for it and signifies that it's legal to drive.
3 min to read
What does a vehicle registration look like?
Each state will differ in how they issue a vehicle registration certificate. Some will send out vehicle registration cards, while others use paper documents. Despite those differences, the certificate is an official document. It will contain information about the vehicle, including the vehicle identification number (VIN), the name(s) it's registered under, along with their address, the license plate number of the vehicle, vehicle make and model , a registration number, and expiration date.
What is a vehicle registration number?
The car registration number is simply the number associated with the application and certificate issued and printed on the vehicle registration document. Each state styles the number distinctly — some even use the license plate number — but you can find the registration number on the state-issued vehicle registration card or certificate.
Who oversees a car registration?
When it comes to issuing vehicle registrations, every state takes a slightly different approach, but expect to go to the department of motor vehicles or a similar agency to obtain your registration. Getting your vehicle registered is an official process that provides you with a legal document proving your ownership of the vehicle and that it's road legal.
If you move from one state to another, you'll need to register the vehicle in your new state of residence since each state has its own process for registrations.
Where should I keep my vehicle registration?
Law enforcement officials can require you to show your vehicle registration. Remember, the certificate is an official document allowing the vehicle to be driven on public roads, so keep the registration with you while you're in your vehicle.
What does vehicle registration cost and how long does it last?
Yes, vehicle registrations have fees associated with them. The fees are set by the state agency issuing them and vary by state. Each state also has different rules about when a vehicle registration expires, but many require registration renewals every 1-2 years.
Why does a state require a vehicle registration?
Vehicle registrations make it easier for states to assess the number and condition of cars and trucks driving on their roads. They also ensure every vehicle has an up-to-date license plate and tag. Some states require a safety or emissions test to register and use the vehicle registration process to ensure a vehicle passes these checks.
Additionally, some states use their registration process to verify that registered drivers have insurance. Learn more about car insurance requirements by state.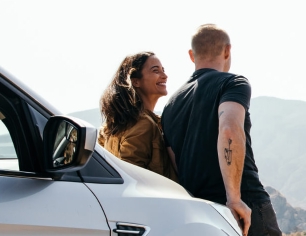 Quote car insurance online or give us a call