Leasing vs. buying a car calculator
Leasing is a very popular way to get a new car, but it may not always be the best financial decision. Our lease vs. buy calculator can help you decide if leasing or financing a new car is the right option for you.
2 min to read
Leasing a car vs. buying
Leasing a car may be an attractive option if you prefer to drive a different model every few years. Plus, leasing a car typically means lower monthly payments. But the trade-off is that you end up paying for your vehicle year after year. On the other hand, buying a car generally means higher monthly payments, but those payments end once your loan is paid off, leaving you with a car that's wholly your own. Your choice should ultimately come down to what's more practical for you, both financially and in terms of your needs.
Lease vs. buy car calculator
Use our lease vs. buy calculator to estimate the total cost of leasing or buying a car to see which makes more sense for you.
This calculator is for illustrative and educational purposes only. Its accuracy and applicability to your circumstances is not guaranteed. You may wish to consult your own adviser regarding your particular circumstances.
Ready to buy or lease? Get your new car insured now
Current Progressive customers
You can log in or call 1-866-749-7436 to add your new car to your Progressive auto policy.
New Progressive customers
Quote auto insurance online or call 1-866-749-7436 to get rolling.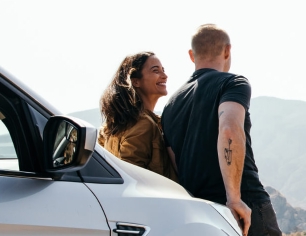 Quote car insurance online or give us a call